Florida Medicaid Provider Surety Bonds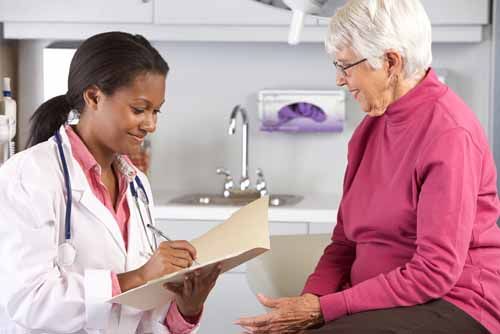 The State of Florida Agency for Health Care Administration (AHCA) has the duty to regulate provider enrollment which includes managed care, facility and home and community based services, applicant eligibility for practitioners and suppliers, and provider outreach and compliance.
Florida Statutes Title XXX Chapter 409, Social Welfare provides details for the Medicaid Provider license eligibility and surety bond requirements. Physician groups, transportation providers, independent laboratories, durable medical equipment (DME), home and community based services (HCBS) and home health agency providers will need to obtain a surety bond:
Surety Bond Requirements:
A $50,000 surety bond may be required for the application process and maintained for the first 12 months unless otherwise noted.
A surety bond is required for each provider location up to a maximum of five locations.
Surety bond renewals are due to AHCA within 30 days prior to the expiration date.
Physician groups with 50% or more ownership by non-physicians requires a surety bond. The exception is if the physician group is owned by a non-profit entity, then a bond is not required.
Transportation providers are required to have a bond unless they enroll with a zero dollar ($0.00) rate.
Durable medical equipment (DME) providers require a surety bond. Pharmacy providers enrolled in Medicaid may not need a surety bond if they only need a DME locater number. Medicaid requires DME providers to provide a surety bond annually.
Home and community based services (HCBS) waiver providers (when ownership or control is by a DME or home health agency that is not Medicaid enrolled).
Home health agency providers are required to have a $500,000 surety bond if within the past five years there were or currently have had sanctions or terminations (voluntary or involuntary). A surety bond is not required enrolling for the first time in the Medicaid program and there have been no license sanctions or terminations. This exception extends to satellite locations, under the same tax identification number as well.
How Much Will This Bond Cost?
The premium that you pay for a Florida Medicaid Provider Surety Bond is dependent on credit and experience. Rates start as low as $250 with your good credit.
Related Links:
Florida ACHA Home Health Agencies
ACHA Medicaid Provider License Application
ACHA Information
More Surety Bond Questions?
Check out our FAQ page or What's a Surety Bond? page. Should you need or choose to buy a surety bond, buy from us. SuretyGroup.com has been underwriting surety bonds throughout the U.S. for more than 35 years. When you work with us, you enjoy the unique benefit of dealing with a team of highly experienced surety agents with in-house underwriting authority. This allows you to receive competitive, low rates, quick approvals, and immediate bond delivery. In most cases, your bond will be delivered within 24 hours after you apply for it.



For a downloadable application