Does a Florida Leased Nursing Home Need A Bond?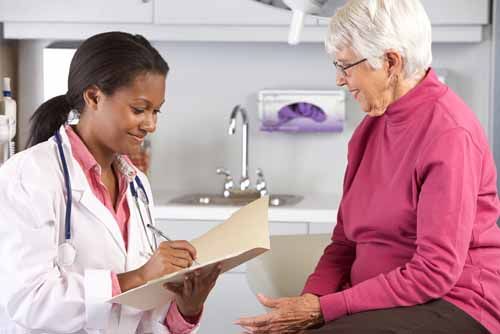 The State of Florida Agency for Health Care Administration (AHCA) has the duty to regulate health quality assurance for organizations that offer services such as adult day care centers, hospitals, residential treatment centers and nursing homes, including Leased Nursing Homes.
Florida Statutes Chapters 408 Part II and 400 Part II and Chapters 59A-35 and 59A-4 of the Florida Administrative provides details for the nursing home license. Application requirements are as follows:
1. A surety bond may be required for a term of 30 months; renewable annually equal in the amount of not less than three months Medicaid payments to the facility computed on the basis of the preceding 12-month average of Medicaid payments to the facility.
2. Payment of the biennial license fee of $112.50 per number of beds payable to ACHA. Exception: for facilities with sheltered beds fee is $100.50 per bed for all beds.
3. Payment of the Health Care Facility Fee Assessment Biennial fee also made payable to ACHA.
4. Complete the health care licensing application addendum which must include:

Proof of compliance with the Patient Trust Surety Bond Requirements

Proof of compliance with Medicaid Lease Bond Requirements

Proof of liability coverage –general and professional

Pass a background screening

5. Provide evidence of sufficient funds to operate the facility.
6. Local zoning approval certification.
7. Facility plan for quality assurance and methods of conducting risk management.
8. Copies of any judgments or verdicts within the past 10 years related to violation of residents rights, medical negligence or wrongful death.
How Much Will This Bond Cost?
The premium that you pay for a Florida Leased Nursing Home Patient Trust Bond is dependent on business and personal financial statements, owners' credit and the bond amount required.
How Do I Get a Surety Bond?
Contact our Surety Bond Specialists today at:
Phone: 1‑844‑432‑6637
Email: info@suretygroup.com
Fax: 404-351-3237
Hours: 8:00-5:00 CST, Monday through Friday
SuretyGroup.com has been underwriting surety bonds for over 35 years throughout the US. We have a team of experienced surety agents and in-house underwriting authority, which gives us a unique advantage over other surety companies. We are able to offer competitive, low rates, quick approvals and immediate bond delivery. In most cases we can approve your application today and deliver your bond tomorrow.