Do Florida Household Moving Services Need a Performance Bond?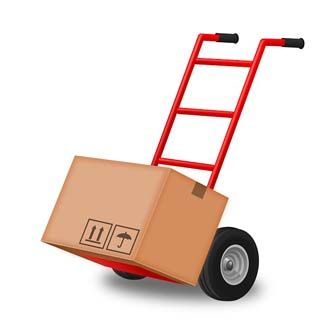 Those in Florida who wish to operate as an intrastate mover of household goods or as a moving broker must register with Florida's Department of Agriculture and Consumer Services.
Registration includes obtaining a $25,000 Household Moving Services Performance Bond or provide the state with a $25,000 certificate of deposit. The Department must be listed as the sole beneficiary, and the security may only be used for the payment of claims.
The security protects any consumer who is injured as a result of the Principal's fraud, misrepresentation, breach of contract, misfeasance, malfeasance, financial failure, or any violation of Florida Statutes.
Applicants are required to:

Complete the application.
Pay the registration fee, which is non-refundable. The fee may be waived if the applicant is an honorably discharged veteran. A registration must be renewed biennially on or before its expiration date. Renewal applications must be mailed at least 45 days before the expiration date.
Each mover operating in Florida must maintain current and valid liability insurance coverage. This includes at least $10,000 per shipment for the loss or damage of household goods resulting from the negligence of the mover or its employees or agents. (Florida Statue 507.04)
How Much Does This Bond Cost?
The premium that you pay for a Florida Household Moving Services Performance Bond is dependent on credit.
Did You Know?
Movers must provide a contract and estimate in writing to a prospective shipper prior to providing services.
Related Links:
Florida Household Moving Services Registration Application
Florida Household Moving Services FAQs
Contact SuretyGroup.com
Phone: 1‑844‑432‑6637
Email: info@suretygroup.com
Fax: 404-351-3237
Hours: 8:00-5:00 CST, Monday through Friday