A Florida Health Studio Bond Required For Registration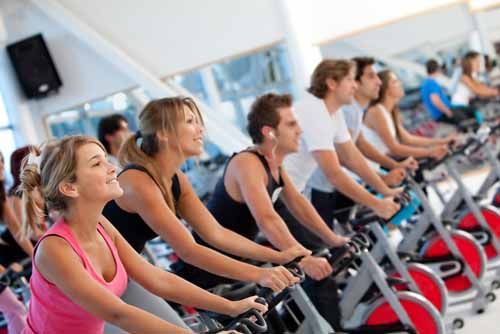 Florida Health Studios are required to be registered with the Florida Department of Agriculture and Consumer Services annually. Studios that do not register or post a security will be subject to penalty fees.
Health studio applicants can obtain an application from the Florida Department of Agriculture and Consumer Services.
Applicants must complete the registration application and pay the registration fee.
Applicants must also provide a copy of the contract that will be used for the business. The contract must include language for cancellation and refund, a penalty free clause if cancelled within 3 days, a clause for intent to cancel by the buyer. If a refund is due to a buyer, the amount needs to be computed by dividing the number of weeks by the contract price and multiplying the result by the number of weeks remaining in the contract term. The health studio address and legal name must be in the contract (must match the registration name) as well as, the bond information, the health studio registration number, and terms of the contract with membership beginning and ending dates. Contracts must have a cancellation clause in the event of a buyer's death or physical inability with a refunds based on a prorated calculation. Contracts can't be for an indefinite term or a lifetime and the initial contract can't exceed 36 months. Health studios that qualify for a bond waiver must include a bond disclosure in the contract. In order to be a valid contract it must be signed by both parties and a copy of the signed contract provided to the buyer.
Health studios must obtain a $50,000 surety bond if fees are collected more than 30 days in advance, a 3rd party collection agency collects past dues or if service fees are included. Submit the original bond with the application.
The bond reimburses members in case the studio does not meet its contractual obligations and it protects club members from financial loss up to the entire bond amount.
Health studio's in which a surety company has paid claims on, must reimburse the surety company for any damages that are paid out.
Registration exemptions may apply, see the Health Studio Registration Affidavit of Exemption for more details.
How Much Does It Cost for a Florida Health Studio Bond?
Premium for a Health Studio Registration Bond is dependent on credit.
How Do I Get My Florida Health Studio Bond?
Call Us Today:
Phone: 1‑844‑432‑6637
Email: info@suretygroup.com
Fax: 404-351-3237
Hours: 8:00-5:00 CST, Monday through Friday
SuretyGroup.com has over 3 decades of underwriting experience and our dedicated and experienced surety agents will help direct you throughout the entire process. We have in- house underwriting authority and in most instances, applications can be approved and surety bonds issued the same day.