Florida Requires Game Promotions Surety Bonds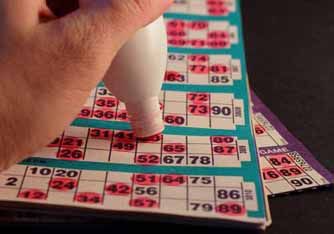 Florida's Department of Agriculture and Consumer Services requires game operators whose promotions or contests totaling more than $5,000 to register and obtain a Game Promotion Surety Bond or statement of trust.
Applicants can apply for registration with the Florida Department of Agriculture and Consumer Services (FDACS).
Surety Bond and Registration Requirements:
Applicants must complete the registration application and pay the registration fee.
Game promoters or operators must obtain the required surety bond. The bond amount varies and is based on prize amounts for contests, games of chance, sweepstakes and gift enterprises. It also includes games from other states that are open to Florida residents and have prizes valued at more than $5,000. The Department will determine the bond amount that will be required.
The surety bond protects the consumer and ensures compensation if the game operator is unable to award the prices offered in the promotion.
Instead of a surety bond, for prizes that are valued at $5,000 or more, a trust account will need to be established. The account must be verified by a financial institution official.
The surety bond requirement is waived for game operators who have been in the business over five years.
How Much Will This Bond Cost?
The premium that you pay for a Florida Game Promotion Surety Bond is dependent on credit and the bond amount required. Our rates start at 1% of the bond amount with good credit. Contact our Surety Bond Specialists for a free quote that fits your specific situation.
Related Links:
Florida Game Promotions and Sweepstakes Promoter Information
Read our blog,
Act Quickly, Colorado Fantasy Contest Operators Will Be in Business
More Surety Bond Questions?
Check out our FAQ page or What's a Surety Bond? page. Should you need or choose to buy a surety bond, buy from us. SuretyGroup.com has been underwriting surety bonds throughout the U.S. for more than 35 years. When you work with us, you enjoy the unique benefit of dealing with a team of highly experienced surety agents with in-house underwriting authority. This allows you to receive competitive, low rates, quick approvals, and immediate bond delivery. In most cases, your bond will be delivered within 24 hours after you apply for it.



For a downloadable application