Florida Fuel or Pollutants Tax Surety Bonds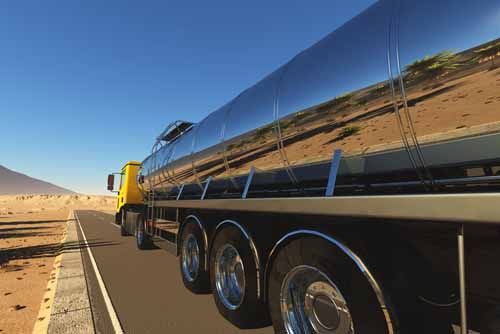 The Florida Department of Revenue requires a Fuel or Pollutants Tax Surety Bond for businesses involved in the production or importation of pollutants to have a license and a surety bond.
Pollutants include petroleum products, pesticides, ammonia, chlorine and solvents. Those that must register for a license include: fuel blenders, fuel carriers, fuel exporters, fuel importers, local government users of diesel fuels, mass transit system providers, pollutants, retailers of natural gas, terminal operators, terminal suppliers, and wholesalers.
License Requirements:
Fuel or Pollutants Tax applicants need to apply with the Florida Department of Revenue e-services system and pay the license fee.
Complete a separate application for each business activity.
Complete the background check. Terminal suppliers, pollutants, importers, exporters, blenders, carriers, terminal operators, wholesalers, and retailers of natural gas must undergo a background check.
Surety Bond Requirements:
Businesses and individuals that will need a surety bond:
Fuel Importer
Fuel Dealer
Interstate Motor Carrier
Motor Carrier
Motor Carrier Use Fuel
Motor Vehicle Fuel Importers
Special Fuel
Wholesale Dealers
Each terminal supplier, exporter, wholesaler, pollutant or importer must file a bond with the Florida Department of Revenue before a license can be issued. The surety bond is included in the application packet.
Other than an importer, the surety bond must equal three times the estimated average monthly gallons purchased times the total tax levied, not to exceed $100,000. An importer's surety bond must equal 60 days of tax liability. The importers license does not have a maximum bond amount. If the average is less than $50, a surety bond is not required. A bond worksheet is included in the application packet that provides calculations to assist with determing the bond rate, if any.
A separate surety bond is required for each product type. The surety bond ensures faithful compliance with the Florida statutory tax provisions.
How Much Will This Bond Cost?
The premium that you pay for a Florida Fuel or Pollutant Tax Surety Bond is dependent on credit and the bond amount required. Bond amounts over $50,000 will require personal and/or business financial statements. Bond amount of $10,000 or less- rates start as low as $100 with good credit.
Related Links:
Florida Fuel or Pollutant Application
Florida Department of Revenue
Florida Administrative Code 12B-5.150
More Surety Bond Questions?
Check out our FAQ page or What's a Surety Bond? page. Should you need or choose to buy a surety bond, buy from us. SuretyGroup.com has been underwriting surety bonds throughout the U.S. for more than 35 years. When you work with us, you enjoy the unique benefit of dealing with a team of highly experienced surety agents with in-house underwriting authority. This allows you to receive competitive, low rates, quick approvals, and immediate bond delivery. In most cases, your bond will be delivered within 24 hours after you apply for it.



For a downloadable application