Florida Fertilizer Dealer Surety Bond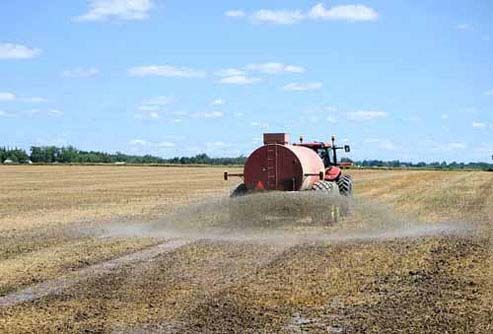 Any fertilizer dealers who wish to work in Florida are required to file a $1,000 surety bond with the Department of Agriculture and Consumer Services (FDACS). The surety bond protects harmed parties from financial loss, if the principal fails to practice business according to these terms.
A surety bond assures that fertilizer manufacturers, importers, dealers, agents and sellers make true and full reports of the tonnage of fertilizer sold and will pay to the Commissioner of Agriculture the per ton fee as required by the Florida Statutes.
A Florida fertilizer dealer license and a surety bond is mandatory for any dealer to ensure that correct and honest reports of the volume of fertilizer sold as provided in section 576.041 of the Florida Statutes and to pay the Commissioner of Agriculture the fee per ton as determined and required by Chapter 576 of the Florida Statutes.
Surety Bond and License Requirements:
Applicants need to apply online for a license on the Florida Feed, Seed and Fertilizer Regulatory Website Portal. Applicants can also indicate any specialty products that need to be registered as well.
Obtain a $1,000 surety bond.
Instead of a bond, applicants can provide a certificate of deposit and file it with the State.
How Much Will a Fertilizer Dealer Bond Cost?
The premium that you pay for a Florida Fertilizer Dealer Surety Bond is dependent on credit. Rates start as low as $100 with your good credit.
Did You Know?
Florida fertilizer dealer licenses expire June 30 each year.
Related Links:
Florida Fertilizer Registration Guidelines
Florida Fertilizer License Information
Florida Fertilizer Dealer License Instructions
More Surety Bond Questions?
Check out our FAQ page or What's a Surety Bond? page. Should you need or choose to buy a surety bond, buy from us. SuretyGroup.com has been underwriting surety bonds throughout the U.S. for more than 35 years. When you work with us, you enjoy the unique benefit of dealing with a team of highly experienced surety agents with in-house underwriting authority. This allows you to receive competitive, low rates, quick approvals, and immediate bond delivery. In most cases, your bond will be delivered within 24 hours after you apply for it.



For a downloadable application