Does A Florida Discount Medical Plan Organization (DMPO) Need A Surety Bond?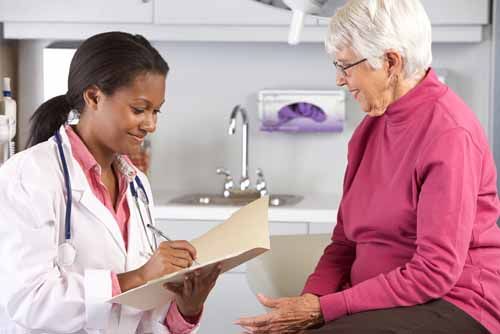 Discount Medical Plan Organizations (DMPO) in Florida are required to have a license and obtain a surety bond or security deposit for no less than $35,000 to protect the financial interest of members who may be adversely affected by the insolvency of a DMPO.
A Discount Medical Plan Organization is an entity that, in exchange for fees, dues or other charges, provides access to plan members to providers of medical or ancillary services for a discount.
Applicants must apply for licensure through the Office of Insurance Regulation.
Application requirements include:
Completing the application and payment of the application fee.
Obtain a Certificate of Status from the Florida Secretary of State. This insures that all state taxes and fees are paid to date.
Provide formation documents for corporations, partnerships, and limited liability companies.
Provide a copy of by-laws, constitution or rules and regulations.
Provide a Certificate of Compliance (foreign applicants only).
Complete the Service of Process form, signed by the president or chief excutive officer and secretary.
Provide a marketing plan, a description of advertising that will be used, and establish a website.
Provide financial statements audited by a CPA. The DMPO must maintain a minimum net worth of at least $150,000 at all times.
A $35,000 surety bond is required. Submit the bond with the application.
In lieu of a bond, a cash or other security may be deposited with the Bureau of Collateral Management.
Provide a copy(ies) of all contracts to be used between the applicant and providers.
Provide a list of all directors, officers, and stockholders owning at least a 10% interest and provide biographical affidavits for each.
Each person listed will also need to submit fingerprint cards and pass an background investigation.
Provide forms and rates along with the application.
How Much Will This Bond Cost?
The premium that you pay for a Florida Discount Medical Plan Organization Bond is dependent on the credit of the owners.
Contact our Surety Bond Specialists today at:
Phone: 1‑844‑432‑6637
Email: info@suretygroup.com
Fax: 404-351-3237
Hours: 8:00-5:00 CST, Monday through Friday
What Will My Bond Cost?
Our Surety Bond Specialists can give you a free, no-obligation quote.
Bond amounts vary by the type of bond needed and the state's requirements.
The premium cost that you pay can depend on many factors including bond type, your credit history and length of time in business.
SuretyGroup.com has been underwriting surety bonds for over 35 years throughout the US. We have a team of experienced surety agents and in-house underwriting authority, which gives us a unique advantage over other surety companies. We are able to offer competitive, low rates, quick approvals and immediate bond delivery. In most cases we can approve your application today and deliver your bond tomorrow.