Florida Construction Materials Mining Company Surety Bond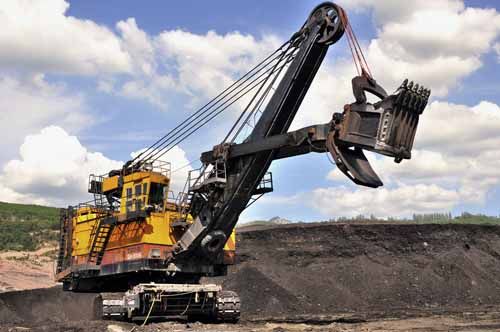 Construction Materials Mining Companies in Florida must have a letter of credit or a surety bond for $100,000 before a license will be issued. A license is valid for ten years from the date of issue. Florida ranks fifth in the nation for mineral production, and second in the nation for limestone production. Other mining in Florida includes sand, gravel, clay, heavy minerals, phosphate and peat. Construction Materials Mining Companies use explosives, which can result in physical ground vibrations and air blasts. The surety bond guarantees that the mining companies will faithfully comply with all rules and regulations of the Department of Financial Services to avoid damages to nearby property owners.
Surety Bond and License Requirements:
Provide the name of the mining operation that lists contact information for a responsible person.
Physical location of the mine.
Provide the mailing address if it is not the same as the physical location.
Telephone and fax number.
Name, company name, license number, telephone and fax number of the licensed user of explosives.
Seismologist name, firm name, address and contact information.
Required Documents:
Obtain a $100,000 surety bond. Instead of a surety bond, another form of security may be accepted by the state.
Accurate scaled aerial photographs of the proposed mining area showing the boundaries of the mining area.
A map showing the proposed mining area property lines and land owned or controlled by the applicant.
A written description of the type of mining to be conducted.
A conceptual mining plan
The zoning classification of all properties within one mile of the proposed mining area
A physical inspection of the mining area will be conducted before final approval is given.
Provide a physical description and evidence of the property as well as written consent of the property owner. Consent is not needed if the applicant is also the property owner.
How Much Will This Bond Cost?
The premium that you pay for a Florida Construction Materials Mining Company Surety Bond is dependent of credit and personal and or business financial statements. Rates starts as low as 1% with your good credit. Call our Surety Bond Specialists for a free, no-obligation quote.
Did You Know?
Mining permit holders must keep a blast report, and no blasting may be done on weekends, official holidays, or before 8am and after 5pm on weekdays.
Related Links:
Florida Construction Materials Mining Company Statutes
Construction Mining Information Packet
More Surety Bond Questions?
Check out our FAQ page or What's a Surety Bond? page. Should you need or choose to buy a surety bond, buy from us. SuretyGroup.com has been underwriting surety bonds throughout the U.S. for more than 35 years. When you work with us, you enjoy the unique benefit of dealing with a team of highly experienced surety agents with in-house underwriting authority. This allows you to receive competitive, low rates, quick approvals, and immediate bond delivery. In most cases, your bond will be delivered within 24 hours after you apply for it.



For a downloadable application