Is There a Surety Bond Requirement for Florida Citrus Fruit Inspection Fees?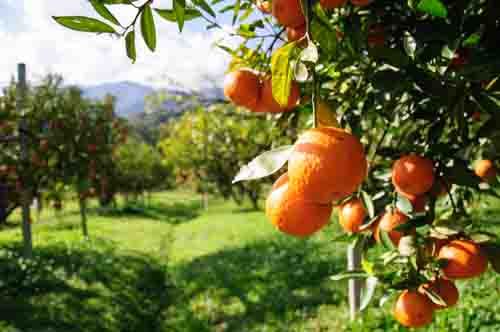 A Florida Inspection Fee Surety Bond Guarantees Payment of Citrus Inspection Fees and is required for processors and packinghouses of citrus fruits.
The bond guarantees that the processor or packinghouse will pay Citrus Inspection Fees. The amount of the surety bond will be approved by the Commissioner of Agriculture and can be from $1,000 to $10,000.
Persons or firms desiring to pay fees weekly shall furnish the Commissioner with a surety bond, executed by a surety company authorized to do business in the State of Florida, on a form approved by the Commissioner as follows:
$1 to $250,000 $1,000 surety bond
$250,000 to $500,000 $2,000 surety bond
$500,000 to $1,000,000 $4,000 surety bond
$1,000,000 to $2,000,000 $6,000 surety bond
$2,000,000 to $5,000,000 $8,000 surety bond
$5,000,000 Upward $10,000 surety bond
If the principal fails to conduct business ethically and lawfully, the surety bond protects the state from financial loss up to the full amount of the bond. The principal must reimburse the surety for all damages paid out.
A surety bond remains in full force and effect until July 31 of the year indicated on the surety bond form.
In lieu of a surety bond, a certificate of deposit and bank letter must be assigned to the State.
Florida citrus fruit dealer payment guarantee surety bonds ensure that citrus fruit dealers comply with all provisions of Chapter 601 of the Florida Statutes, including truly accounting for all citrus inspection fees and other amounts due to the commissioner of agriculture.
Citrus fruit inspections are administered by authorized agents or inspectors of the USDA or the Florida Division of Fruit and Vegetables Inspection Service.
How Much Will This Bond Cost?
The premium that you pay for a Florida Inspection Fee Surety Bond is dependent on credit and the bond amount required.
Related Links:
Florida Citrus License and Surety Bond Information
Florida Citrus Code
Contact SuretyGroup.com
Phone: 1‑844‑432‑6637
Email: info@suretygroup.com
Fax: 404-351-3237
Hours: 8:00-5:00 CST, Monday through Friday