Do Florida Citrus Fruit Dealers Need a Bond for Assessment Fees or Inspection Fees?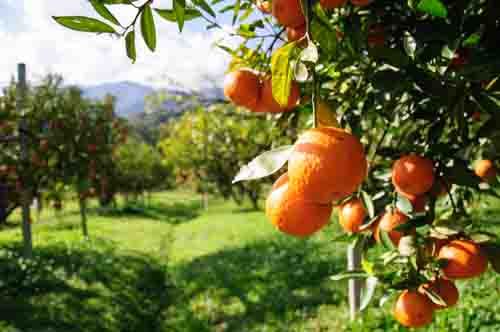 A citrus fruit dealer is someone that purchases fruit directly from processors, packinghouses, growers, gift fruit order takers and shippers.
A Florida Citrus Fruit Dealer, Assessment Fee, Or Inspection Fee Bond is a requirement for licensure and guarantees that dealers will comply with the laws enacted by the state in the purchasing, sale, handling, and accounting of citrus fruit.
The amount of the bond is determined by the Department of Citrus, which considers the following factors: volume of fruit handled the previous season, anticipated volume of the dealer's crop for the season in which the application is made and other factors. Please note that all bond amounts must be verified by the Florida Citrus License and Bond Office.
The Florida citrus fruit growing season is August 1- July 31, thus July 31 is the expiration date of the bond, as well.
The surety bond amount is calculated by the following schedule:
$1,000 = up to 2,000 boxes
$2,000 = up to 5,000 boxes
$3,750 = up to 7500 boxes
$5,000 = up to 10,000 boxes
$10,000 = up to 20,000 boxes
$1,000 for each additional 20,000 boxes or fraction thereof in excess of 20,000 boxes, with a maximum of $100,000
Dealer applicants can apply for a license through the Florida Department of Agriculture and Consumer Services (FDACS), Department of Citrus and pay the license fee.
Assessment fee bonds are required for any processor, grower, packinghouse for assessments paid. The Assessment Surety Calculation form will need to be completed to determine the bond amount.
Inspection fee bonds are required for any processor and packinghouse that will have fruit or fruit products that will require inspection by either the USDA or the Florida Division of Fruit & Vegetables.. The bond form will be mailed out by June 1 of each year and will have the requied bond amount included on it. The bond form will need to be sent to a surety for completion.
How Much Will This Bond Cost?
The premium that you pay for a Florida Citrus Fruit Dealer, Assessment Fee Bond or a Inspection Fee Bond is dependent on credit and the bond amount required. Bond amounts over $50,000 require personal and or business financial statements.
Related Links:
Florida Department of Citrus
Florida Citrus Manual
Read our blog,
Florida Citrus Fruit Dealer Bonds
Contact SuretyGroup.com
Our Surety Bond Specialists are ready to assist you with your bonding needs.
Phone: 1‑844‑432‑6637
Email: info@suretygroup.com
Fax: 404-351-3237
Hours: 8:00-5:00 CST, Monday through Friday