Florida Motor Vehicle, Auto & Car Dealer License Surety Bond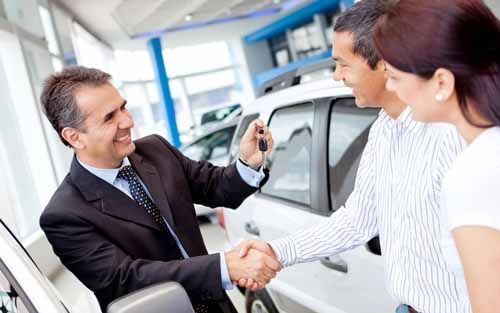 The State of Department of Highway Safety and Motor Vehicles (DHSMV), Division of Motorist Services defines dealers as: a new or franchised motor vehicle or auto dealer, used or independent motor vehicle dealer (also known as car dealer or auto dealer), wholesale motor vehicle dealer, or motor vehicle auction.
Surety Bond and License Requirements:
Provide a copy of the approved Florida dealer training school completion certificate.
Complete the car dealer license application and pay the applicable initial $300 filing fee. For used vehicle dealerships, the license type will be Independent Dealer (VI).
Provide a copy of the applicant's government issued photo ID or drivers license.
Provide a copy of the property lease or rent agreement for dealer business location.
Applicants must be able to pass a criminal background check and are required to submit fingerprints and pay the fingerprinting fee.
Purchase a $25,000 motor vehicle dealer surety bond or provide an permanent letter of credit of equal value to the State.
Provide a copy of the business registration and registration of business obtained from the Florida Department of State Division of Corporations
If applicable, provide a copy of the company Articles of Incorporation, Partnership Agreement, or Articles of Organization and Operating Agreement.
Provide proof of liability coverage either general liability or garage liability insurance certificate.
Franchise dealers must provide a copy of the Dealer Development & Management Agreement.
Obtain a business sales tax number from the Florida Department of Revenue and a federal employer identification number (FEIN) from the US Internal Revenue Service (IRS).
Dealer licenses and motor vehicle dealer surety bonds must be renewed by April 30 of each year.
How Much Will This Bond Cost?
The premium that you pay for a Florida Auto Dealer Surety Bond is dependent on credit and experience. Our rates start at $250 with good credit. Contact our Surety Bond Specialists for a free quote.
Related Links:
Read our blog,
Florida Auto Dealer License and Bond Renewals
Florida Motor Vehicle Dealer License Information
Florida DHSMV Compliance Officer Office Locations
Read our blog,
Don't Let Your Florida Dealer License Expire
Read our blog,
Florida Motor Vehicle Dealer Bonds
More Surety Bond Questions?
Check out our FAQ page or What's a Surety Bond? page. Should you need or choose to buy a surety bond, buy from us. SuretyGroup.com has been underwriting surety bonds throughout the U.S. for more than 35 years. When you work with us, you enjoy the unique benefit of dealing with a team of highly experienced surety agents with in-house underwriting authority. This allows you to receive competitive, low rates, quick approvals, and immediate bond delivery. In most cases, your bond will be delivered within 24 hours after you apply for it.



For a downloadable application