Florida Motor Vehicle Dealers Need A Bond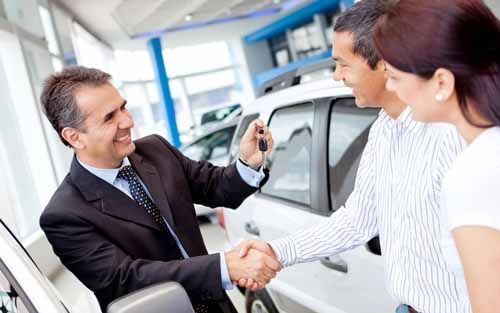 Florida Motor Vehicle Dealers defined as a new or franchised motor vehicle dealer, used or independent motor vehicle dealer (also known as car dealer or auto dealer), wholesale motor vehicle dealer, or motor vehicle auction are regulated by the Florida Department of Highway Safety and Motor Vehicles.
Dealers must apply for a license and provide the following:
Provide a copy of the dealer training course completion certificate.
Complete the application and pay the applicable filing fee.
Provide a copy of the applicant(s) government issued photo ID or drivers license.
Provide a copy of the property lease or rent agreement.
Applicants must be able to pass a criminal background check and are required to submit fingerprints.
Obtain a $25,000 surety bond or provide an irrevocable letter of credit of equal value to the State.
Provide a copy of the business registration and registration of business obtained from the Florida Department of State. www.sunbiz.org
If applicable, provide a copy of the company Articles of Incorporation, Partnership Agreement, or Articles of Organization and Operating Agreement.
Provide proof of liability coverage either: general liability or garage liability.
Franchise dealers must provide a copy of the Dealer Development & Management Agreement.
Licenses and bonds must be renewed by April 30th of each year.
How Much Will My Florida Motor Vehicle Dealer Bond Cost?
Premium for a Florida Motor Vehicle Dealer License Bond is dependent on credit and experience. Our Surety Bond Specialists can give you a free, no-obligation quote for the type of bond needed for your business.
SuretyGroup.com is here to help you with your bonding needs.
We have been underwriting surety bonds for over 35 years, and we offer bonds for individuals and businesses of every size.
Our team of experienced surety specialists and in-house underwriting authority gives us a unique advantage over other surety companies. We are able to offer competitive, low rates, quick approvals and immediate bond delivery. In most cases we can approve your application today and deliver your bond tomorrow.
Have Questions? Our Surety Bond Specialists are ready to assist you with your bonding needs. We can provide you with a free, no-obligation quote.
Phone: 1‑844‑432‑6637
Email: info@suretygroup.com
Fax: 404-351-3237
Hours: 8:00-5:00 CST, Monday through Friday