Florida KLD and JDBW Distributor Surety Bonds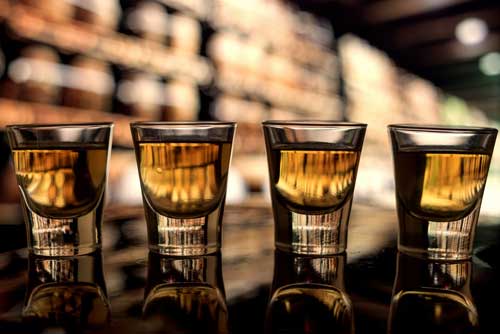 Florida's Division of Alcoholic Beverages and Tobacco regulates the licensing of alcohol distributors in the state. A distributor is a person or a business that is licensed to sell and distribute alcoholic beverages at wholesale to those who are licensed to sell the beverages at retail to the consumer. In Florida, distributors must be licensed, and a part of licensing is to obtain a surety bond.
License and Bond Requirements
Applicants for a Florida distributor license must be at least 21 years old and be of sound moral character. This includes:
No felony convictions in the last 15 years
Has not been convicted of violating a Beverage law in the past five years
Has not been convicted of prostitution or violation of drug laws in the past five years
Post a surety bond, which guarantees compliance with paying all due taxes


JDBW distributors handle beer and/or wine distribution to vendors and other distributors. This license requires a $25,000 surety bond.
KLD distributors distribute spirituous, vinous, and malt beverage to vendors and distributors. Licensed KLD distributors must have a $100,000 surety bond.
What Will This Bond Cost?
The premium you pay for a Florida Distributor Surety Bond depends on the bond amount plus the distributor's credit, license history, and experience. SuretyGroup.com's low rates start at 1% of the bond amount with good credit. Contact our Surety Bond Specialists for a free quote that fits your specific situation.
Did You Know?
Licensed distributors in Florida must meet requirements on minimum square footage of warehouse space.
Related Links:
Florida Distributor of Spirituous Beverages (KLD)
More Surety Bond Questions?
Check out our FAQ page or What's a Surety Bond? page. Should you need or choose to buy a surety bond, buy from us. SuretyGroup.com has been underwriting surety bonds throughout the U.S. for more than 35 years. When you work with us, you enjoy the unique benefit of dealing with a team of highly experienced surety agents with in-house underwriting authority. This allows you to receive competitive, low rates, quick approvals, and immediate bond delivery. In most cases, your bond will be delivered within 24 hours after you apply for it.



For a downloadable application