Energy Brokers Aggregator Surety Bonds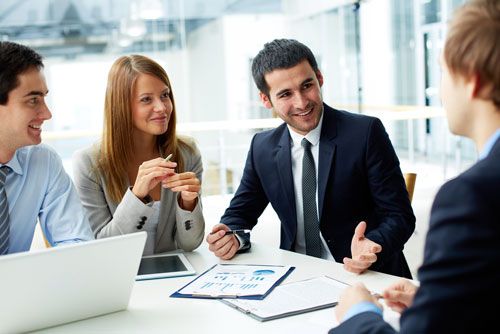 States that are deregulated for electricity and natural gas consumption allow consumers to choose their own energy providers. This helps keep energy rates competitive. In regulated states, consumers don't have a choice of energy providers, and the government determines pricing.
Some states deregulate both electricity and natural gas, while other states deregulate only electricity, or only natural gas. Consumers in deregulated states may want expert assistance on choosing affordable providers, negotiating for lower rates, and finding ways to save on their energy bills. They can turn to energy brokers, also known as energy consultants or energy agents. A handful of states require energy brokers to obtain an aggregator surety bond as a part of the licensing process.
Energy Aggregators, Brokers & Consultants:
Energy brokers, aggregators, alternative retail electric suppliers (ARES), demand response providers (DRP's) do not own, sell, or distribute energy. Instead, they work on behalf of the consumer. They analyze a client's energy bills to determine an action plan to help them save money. This can include implementing energy saving measures and negotiating with energy providers for better rates. The quality of energy is the same, no matter what rate is negotiated.
Energy Broker Surety Bonds
Five states and the District of Columbia require energy brokers to obtain an aggregator surety bond before a license is issued. The surety bond ensures compliance with the state's laws and regulations and proves financial stability. The bond amount varies by state:
California DRP= minimum $25,000 performance bond or in an amount to be determined by the state
Illinois ARES= $5,000 bond
Maryland = $10,000 bond
New Jersey = $10,000 bond
Pennsylvania = $10,000 bond
Washington, D.C. = $10,000 bond
How Much Will This Bond Cost?
The premium you pay for an Energy Aggregator Broker or Energy Consultant Surety Bond depends on the bond amount and your business and personal financials. Our rates start at $100 with good credit. Contact our Surety Bond Specialists for a free quote that fits your specific situation.
Did You Know?
Energy brokers can assist residential, commercial, and government clients.
Related Links
California Public Utilities Commission
Illinois Commerce Commission
Maryland Office of People's Counsel
New Jersey Board of Public Utilities
Pennsylvania Public Utilities Commission
District of Columbia Public Service Commission
More Surety Bond Questions?
Check out our FAQ page.Should you need or choose to buy a surety bond, SuretyGroup.com has been underwriting surety bonds throughout the U.S. for more than 35 years. When you work with us, you enjoy the unique benefit of dealing with a team of highly experienced surety agents with in-house underwriting authority. This allows you to receive competitive, low rates, quick approvals, and immediate bond delivery. In most cases, your bond will be delivered within 24 hours after you apply for it.




For a downloadable application.