District of Columbia Mortgage Brokers Surety Bonds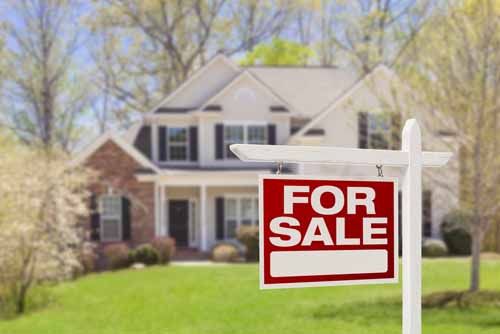 The District of Columbia (DC), Department of Insurance, Securities and Banking Division, administers through the National Mortgage Licensing System, the licensing of Mortgage Brokers, mortgage lenders and mortgage dual authority lenders and brokers.
The District of Columbia Regulations Title 26-C defines the regulations for mortgage brokers. Mortgage brokers must obtain a license and surety bond prior to offering any mortgage related services. The surety bond ensures compliance of state laws and honest and ethical services to clients.
License Requirements:
Complete all pre-licensing education and take the written examinations.
Completion of the required licensing through the National Mortgage Licensing System (NMLS) and pay the applicable processing fee, credit report fee, FBI Criminal Background Check Fee.
Provide formation documentation such as a partnership agreement, Articles of Incorporation, Corporate Charter, Articles of Organization and Operating Agreement if applicable.
A credit report must be obtained for each person of control of the business and they must complete the Identity Verification Process (IDV).
Provide an unaudited financial statement that is dated within 90 days of the application and for the previous two years prepared by a CPA. Financial statements include a balance sheet, income statement, statement of cash flows and notes, if any. For new businesses, an initial balance sheet is required. Applicant must maintain a minimum of $25,000 in net worth per licensed location.
Obtain a Certificate of Registration from the District of Columbia Department of Consumer and Regulatory Affairs(DCRA).
Applicants using a dba or trade name must be register the name with DCRA.
For applicants with previous District of Columbia mortgage broker activity, provide details on the type of activity, transactions, dollar volume, time period and any other pertinent information.
Surety Bond Requirements:
A surety bond is required based on the total dollar volume of the loans written.
| Total Dollar Volume of Loans | Minimum Bond Required |
| --- | --- |
| $1,000,000 or less | $12,500 surety bond |
| More than $1,000,000 but less than $2,000,000 | $17,500 surety bond |
| More than $2,000,000 but less than $3,000,000 | $25,000 surety bond |
| More than $3,000,000 | $50,000 surety bond |
If an applicant has multiple licensed business locations, the Commissioner may approve a blanket bond in the amount of $200,000. The name of the principal (applicant) must match exactly as the full legal name of the applicant.
If applicant has multiple business locations, a separate application and bond is required for each location.
How Much Will This Bond Cost?
The premium that you pay for a District of Columbia Mortgage Broker Surety Bond is dependent on credit and the bond amount required.
Did You Know?
The District of Columbia mortgage broker license must be renewed by December 31 each year.
Related Links:
NMLS - District of Columbia Mortgage Broker License New Application Checklist
NMLS Registration Portal
District of Columbia Information for Mortgage Lenders, Brokers and Loan Originators
More Surety Bond Questions?
Check out our FAQ page. Should you need or choose to buy a surety bond, SuretyGroup.com has been underwriting surety bonds throughout the U.S. for more than 35 years. When you work with us, you enjoy the unique benefit of dealing with a team of highly experienced surety agents with in-house underwriting authority. This allows you to receive competitive, low rates, quick approvals, and immediate bond delivery. In most cases, your bond will be delivered within 24 hours after you apply for it.




For a downloadable application.