District of Columbia DMV Registered Dealers Surety Bonds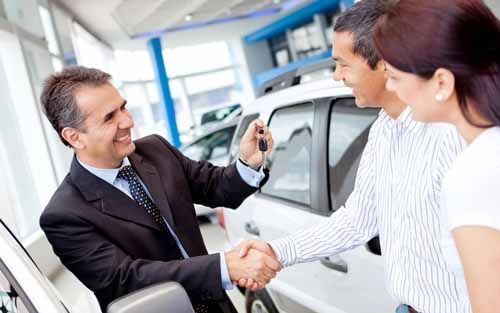 The District of Columbia requires car dealerships to be licensed as a DC DMV Registered Dealer. Dealers that are required to be registered include: new car dealers and used car dealers (or auto dealers) and obtain a surety bond. The bond ensures that the dealer will comply will the laws and regulations pertaining to Motor Vehicle Dealer Business.
Surety Bond and License Requirements:
The registration and license process involves visiting several DC departments either online or in person.
Obtain a Basic Business License from the DC Department of Consumer and Regulatory Affairs (DCRA) through their online business license portal. Requirements for a business license include: payment of the license fee, complete the business license application, provide sample copies of a car order and bill of sale, complete the criminal history report and motor vehicle salesperson designation letter, obtain a Certified Letter of Authorization, if applicable complete the corporate registration, and obtain the required $25,000 motor vehicle dealer surety bond.
Obtain a Clean Hands Certifcate (tax registration) from the DC Office of Tax and Revenue (OTR).
Provide a copy of your federal tax identification form, obtained through the Internal Revenue Service.
Provide a copy of the applicant's/owner's drivers license or other identification.
Provide copies of any salespersons drivers license and DCRA issued license.
Provide a copy of the insurance liability coverage. (The insurance policy must be in effect at all times or the license may be revoked.)
After the above steps are finalized, complete the DMV Registered Dealer application found on the DC DMV website. Print the application, have it notarized and bring along with all the original supporting documents with you to your appointment that will be scheduled by the DMV office.
Related Links:
District of Columbia Motor Vehicle Dealer Information
More Surety Bond Questions?
Check out our FAQ page or What's a Surety Bond? page. Should you need or choose to buy a surety bond, buy from us. SuretyGroup.com has been underwriting surety bonds throughout the U.S. for more than 35 years. When you work with us, you enjoy the unique benefit of dealing with a team of highly experienced surety agents with in-house underwriting authority. This allows you to receive competitive, low rates, quick approvals, and immediate bond delivery. In most cases, your bond will be delivered within 24 hours after you apply for it.



For a downloadable application