Delaware Surety Bond for a Security Alarm System Business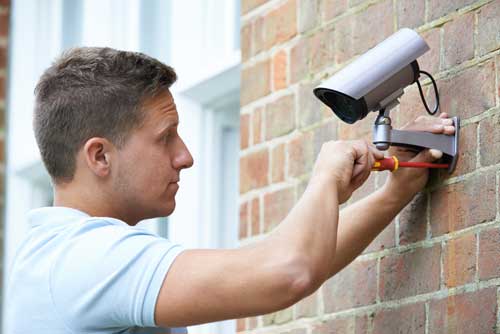 Security alarm businesses in Delaware are regulated by the State Police's Department of Professional Licensing Section. The state requires these businesses to be licensed, and a part of licensing is to obtain a form of security in the form of a cash bond or a surety bond.
The security guarantees faithful and honest conduct of the business. Delaware House Bill 93, passed in 2017, changed the surety bond amount from $10,000 to a requirement of either a cash deposit or a surety bond in an amount determined by the Professional Licensing Section.
Applicants for a license must provide:
Contact information
Background information on the business
If the applicant is an individual, they must list their place of employment for the past three years, including the length of time at each place of employment
State if applicant has been denied a license or permit, or had one suspended or revoked in the security alarm business industry
List felony or misdemeanor convictions
Surety bond or cash bond
Licenses for a security alarm business expire after two years from the date of issuance. A new license is required if there is a change in ownership.
How Much Will This Bond Cost?
The premium you pay for a Delaware security alarm business surety bond depends on the bond amount and your credit. Our rates start at $100 for bond amounts $10,000 and under with good credit. For surety bonds over the amount of $10,000, our rate starts at 1% of the bond amount with good credit. Contact our Surety Bond Specialists for a free quote based on your specific situation.
Did You Know?
Those who are licensed will receive an identification card, which is to be carried by the cardholder when working at the security alarm business and must be presented upon request.
Related Links:
Delaware State Police – Professional Licensing Section
More Surety Bond Questions?
Check out our FAQ page or What's a Surety Bond? page. Should you need or choose to buy a surety bond, buy from us. SuretyGroup.com has been underwriting surety bonds throughout the U.S. for more than 35 years. When you work with us, you enjoy the unique benefit of dealing with a team of highly experienced surety agents with in-house underwriting authority. This allows you to receive competitive, low rates, quick approvals, and immediate bond delivery. In most cases, your bond will be delivered within 24 hours after you apply for it.



For a downloadable application