Delaware Money Transmitter & Sale of Checks Surety Bonds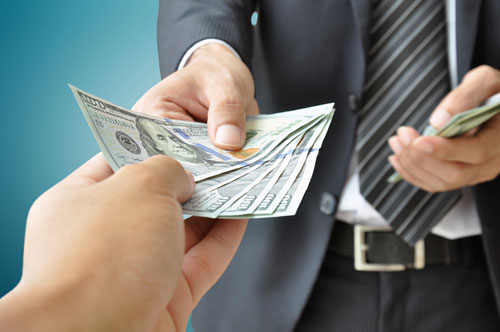 Delaware's Office of the State Bank Commissioner licenses and regulates hundreds of non-bank businesses in the state that provide financial services. The office also resolves complaints and provides customer education programs to Delaware residents.
One of the financial services businesses regulated by the Office is money transmitters.
Money transmitters must be licensed to do business in Delaware, which includes selling or issuing checks, and receiving or transmitting money. A part of licensing includes securing a surety bond.
Obligee and Surety Bonds:
Delaware's Office of the State Bank Commissioner is the obligee that requires a money transmitter in Delaware to obtain a surety bond. Bonds must be for $25,000 for the first location, plus $5,000 for each additional location, but not to exceed $250,000. A surety bond protects the consumers from wrongful acts, omissions, defaults, fraud, or misrepresentation by a licensee.
The Commissioner may also accept an irrevocable letter of credit in lieu of a bond.
License Requirements:
Applicants must have a net worth of at least $100,000.
In order to ensure an applicant will operate their business honestly and efficiently, the Commissioner will also examine the applicant's financial condition, business experience, and character.
The Commissioner may also examine the business, books and records of the licensee at any time, with expenses paid for by the licensee.
A licensee may conduct business at more than one location in the state. Agents of a licensee do not need to be licensed.
Types of business allowed with a Delaware Sale of Checks/Transmission of Money License:
Money Transmission
Money Orders
Traveler's Checks
Stored Value Cards
Accelerated Payment Products
Fees:
Each license application must include the following fees:
$230 license fee for the applicant's first location, plus $4.60 for each additional location
$172.50 investigation fee
How Much Will This Bond Cost?
The premium that you pay for a Delaware Money Transmitter Surety Bond is dependent on credit and the bond amount required. Bond amounts over $50,000 will require personal and business financial statements.
Did You Know?
Each license application must be made in writing and under oath to the Commissioner.
Related Links:
State of Delaware Money Transmission and Sale of Checks
More Surety Bond Questions?
Check out our FAQ page or What's a Surety Bond? page. Should you need or choose to buy a surety bond, buy from us. SuretyGroup.com has been underwriting surety bonds throughout the U.S. for more than 35 years. When you work with us, you enjoy the unique benefit of dealing with a team of highly experienced surety agents with in-house underwriting authority. This allows you to receive competitive, low rates, quick approvals, and immediate bond delivery. In most cases, your bond will be delivered within 24 hours after you apply for it.



For a downloadable application