Connecticut Money Transmitter Surety Bonds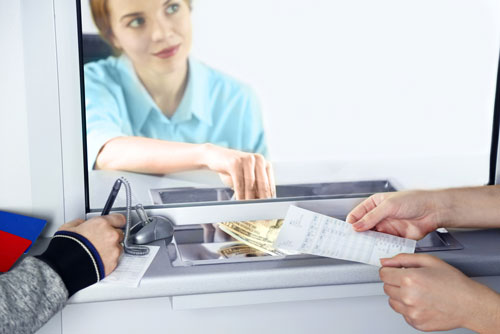 Connecticut's Department of Banking (DOB) regulates financial institutions and related entities, such as state-chartered banks and credit unions, securities, and consumer credit. It also works to protect consumers of financial services from unlawful practices. The Department's Consumer Credit Division licenses and regulates many financial businesses, including money transmitters.
A money transmitter is someone who is in the business of issuing or selling payment instruments or stored value, receiving money or monetary value for transmission, or transmitting money or monetary value within the United States or to locations outside of the United States. Money is transmitted by means including payment instrument, wire, facsimile, or electronic transfer.
Money transmitters must be licensed. Transmitting money without a license is a Class D felony. A part of the licensing process includes obtaining a surety bond.
Obligee and Surety Bonds:
Connecticut's Department of Banking is the obligee that requires money transmitters to hold a surety bond of at least $300,000 and can go up to $1 million, depending on the money transmitter's average weekly amount of money transmissions. The bond must remain in effect for two years after a license has been surrendered, revoked, suspended, or expired.
License Requirements:
License fees are $1875, which includes $1250 licensing fee and $625 investigation fee.
Other Items needed for licensing:
Certificate of Authority
Money Services Businesses: must be registered with FinCen
Other Trade Names
Resident/Registered Agent
Bank Account Information
Qualifying Individual
Disclosure Questions with explanations for any "yes" answer
Authorized Agents (Delegates) Locations
Financial Statements demonstrating net worth:


Starting at $100,000 if you issue or sell payment instruments of checks, drafts, or money orders
Starting at $1 million if you issue or sell payment instruments of traveler's checks or electronic payment instruments
Starting at $500,000 for money transmitters
Starting at $1 million if you issue or sell stored value

(The Commissioner may determine that a higher amount may be necessary.)

Virtual Currency - answer disclosure questions regarding transmission of virtual currencies. Those who transmit virtual currency must comply with the Money Transmission Act, which includes obtaining a license.
Business Plan
Document Samples
Formation Document
Management Chart
Surety Bond of at least $300,000
AML/BAS Policy (Anti-Money Laundering/Bank Secrecy Act)
Flow of Funds Structure
Permissible Investments
What Does This Bond Cost?
The premium that you pay for a Connecticut Money Transmitter Surety Bond is dependent on credit and the bond amount required. Our rates start at 1.5% with good credit. Underwriting requirements will include providing business and personal financial statements. Contact our Surety Bond Specialists for a free quote that fits your specific situation.
Did You Know?
Money transmitters may seek approval to use investments instead of meeting the bond requirement.
Related Links:
Connecticut Money Transmitter License Information
Connecticut NMLS Money Transmitter License Information
More Surety Bond Questions?
Check out our FAQ page or What's a Surety Bond? page. Should you need or choose to buy a surety bond, buy from us. SuretyGroup.com has been underwriting surety bonds throughout the U.S. for more than 35 years. When you work with us, you enjoy the unique benefit of dealing with a team of highly experienced surety agents with in-house underwriting authority. This allows you to receive competitive, low rates, quick approvals, and immediate bond delivery. In most cases, your bond will be delivered within 24 hours after you apply for it.



For a downloadable application