Do Connecticut Motor Vehicle Dealers and Repairers Need a Bond for Licensure?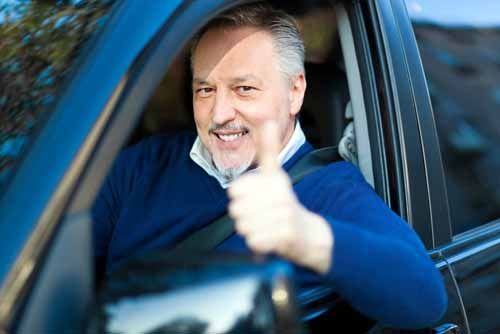 Automobile Dealers or Automobile Repairers in Connecticut need to have a license in order to do business. Licenses are required for Motor Vehicle Dealers and Repairers: new car dealers, used car dealers, limited repairers and general repairers.
Applicants must submit their applications to local authorities for a hearing approval and must pay the license fee, cost of advertising and the cost of the hearing for license. Additionally, the proposed business must be advertised in a local newspaper at least two times within a week of the hearing, include approval from the Department of Environmental Protection, a survey map of the proposed location, and an examination fee for location public safety evaluation.
Applicants must also obtain a Surety Bond as follows:
Connecticut Car dealers are required to have a $20,000 bond
Connecticut Repairers are required to have a $5,000 bond
Dealers and Repairers must meet the minimum required space at their business facility that provides for one vehicle for limited and general repairers, and at least two vehicles for a new of used car dealer.
New dealers must sumbit a copy of the franchise agreement to the Connecticut Department of Motor Vehicles.
Both dealers and repairers must have at least one qualified mechanic available and a waste retention tank with a 250-gallon capacity that has a contracted cleaning service.
Dealers must show that they know how to use such documents as sales orders, sales invoices, repair orders, etc. Repairers must show that know to complete repair orders, estimate orders, etc.
Applicants using a trade name must obtain a license to do business signed by an authorized authority of the town or city clerk. If the business is a corporation or limited liability company, they need a Certificate of Existence from the Connecticut Secretary of State. Zoning approval is required for the business location by the city or town the business will be located in.
Upon completion of the application process, applications for dealer and repairer licenses will be finalized by the Dealers and Repairers Division of the DMV located at 60 State Street, Room 102, Wethersfield, CT 06161
A dealer or repairer license and bond expires 12 months after the month of issuance.
How Much Will This Bond Cost?
The premium that you pay for a Connecticut Automobile Dealer or Repairer Bond is dependent on credit, the bond amount needed, and experience in the automobile industry.
Have Questions?
Contact our Surety Bond Specialists at:
Phone: 1‑844‑432‑6637
Email: info@suretygroup.com
Fax: 404-351-3237
Hours: 8:00-5:00 CST, Monday through Friday