Colorado Motor Vehicle & Auto Dealers Surety Bonds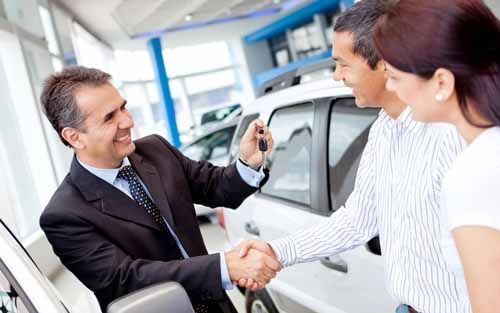 Motor Vehicle Dealers in Colorado are required to apply for a license before conducting business.
The State of Colorado Department of Revenue, Enforcement Division, is responsible for compliance of state motor vehicle dealer licensing laws, rules and regulations. The Enforcement Division is tasked with licensing of all franchised and used motor vehicle dealers (includes motorcycles), recreational vehicle dealers (which includes- camping trailers, fifth wheel trailers, motor homes, recreational park trailers, travel trailers, and truck campers), franchise power sport vehicle dealer, wholesale power sport vehicle dealer, and wholesale motor vehicle dealer, wholesale auction motor vehicle dealer.
The Colorado Regulation Statutes Title 12 Chapter 6 Section 101 provides details on motor vehicle dealer licenses.
Surety Bond Requirements:
A $50,000 surety bond for dealers and wholesalers is required. A $5,000 surety bond is required for small trailer dealers (with a weight less than 2,000 pounds). The surety bond must have the full legal name and dba indicated as the principal. The original bond must be signed by the owner, partner, officer or LLC member.
License Requirements:
Complete a Motor Vehicle Dealer license application and the Dealer/Wholesale License Application Addendum (for each owner, partner, LLC member, corporate stock holder, director, manager, or officer).
Pay the applicable license fee.
Provide a copy of the Pre-Licensing Education Certificate (not applicable to motor vehicle dealers, used motor vehicle dealers, wholesalers, & wholesale motor vehicle auction dealer's that have held a license within the last three years and any powersports vehicle dealer).
Have a credit Vantage score of 701 (Experian) or greater for each applicant.
Complete the "Affidavit – Restrictions on Public Benefits."
Submit a Business Plan that describes staffing, hours of operation, estimated sales, overhead costs, financing, etc.
Provide a copy of the Certificate of Good Standing obtained from the Colorado Secretary of State (if applicable) and a Certificate of Assumed if using a trade name.
Provide a copy of the Franchise Agreement (if applicable).
Provide a copy of business property lease and take photographs of the location.
Complete the Dealer/Wholesaler Plate Affidavit.
Provide copies of Operating Agreements and or Bylaws (if applicable).
Provide a copy of your Sales Tax License.
Provide a copy of the Constituent Filed Document (if applicable).
Complete a Statement of Financial Condition for each owner, corporate member, partner, or LLC member.
Have a minimum business net worth of at least $100,000.
How Much Will This Bond Cost?
The premium that you pay for a Colorado Motor Vehicle Dealer Surety Bond is dependent on credit.
Did You Know?
Persons who have been convicted of a felony with the last 10 years will not be issued a Colorado motor vehicle dealer license.
Related Links:
Colorado Motor Vehicle Dealer/Wholesale License Application
Colorado Motor Vehicle Dealer/Wholesale License Application Addendum
Colorado Examination Affidavit
Colorado Affidavid - Restrictions on Public Events
Colorado Statement of Financial Condition
Colorado Place of Business Affidavit
Colorado Dealer/Wholesaler Plate Affidavit
Colorado Requirements for Dealer and Wholesaler License
Colorado Motor Vehicle Industry Laws and Regulations
More Surety Bond Questions?
Check out our FAQ page or What's a Surety Bond? page. Should you need or choose to buy a surety bond, buy from us. SuretyGroup.com has been underwriting surety bonds throughout the U.S. for more than 35 years. When you work with us, you enjoy the unique benefit of dealing with a team of highly experienced surety agents with in-house underwriting authority. This allows you to receive competitive, low rates, quick approvals, and immediate bond delivery. In most cases, your bond will be delivered within 24 hours after you apply for it.



For a downloadable application