Colorado Money Transmitters Surety Bond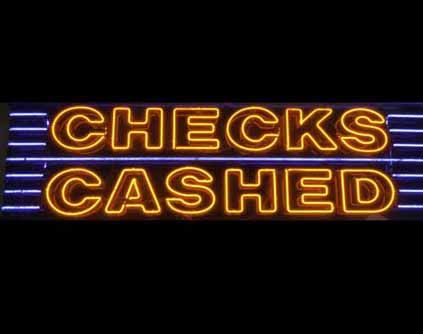 The State of Colorado Department of Regulatory Agencies (DORA), Division of Banking regulates and administers the Money Transmitter program and has oversight of the licensing, as well as handling of auditing and consumer complaints.
The Colorado Revised Statutes Title 12 Article 52 Part1, requires any person that is in the business of money transmission services to first obtain a license and a surety bond. The surety bond ensures compliance of state laws and faithful performance of duties.
Surety Bond and License Requirements:
Complete the application found on the National Mortgage Licensing System (NMLS) which includes the Interagency Biographical and Financial Report and fingerprint cards for each executive officer, owner, partner, shareholder, owner, etc. Provide any information on any criminal convictions and material litigations for the previous five years.
Provide sample copies of agent contracts and payment instruments.
A form of security is required eithe in the form of a surety bond or a cash deposit. A $1,000,000 security is required. If choosing the surety bond option, the bond amount is based on the net worth of the business and projected volume of money transactions. The bond amount may be reduced to $250,000 based on the financial soundness of the company and approved through a hearing before the Banking Board or the bond may be increased up to $2,000,000 based on the volume of transactions or company financial soundness. The Division will determine the required bond amount. Instead of a bond, another form of financial security/permissible investments of equal value may be deposited with the state or a combination of a bond and security may be provided.
Explain the history of the business operations and activities and what services will be provided in Colorado.
Provide checking account information for the business for which the payment instruments will be made through and a flow chart of the payment operations.
For companies that do not file as an individual, provide organizational charts, company structure details of controlling ownership, parent company and any subsidiary that is publicly traded on any stock exchange and managerial names, functions, titles and positions.
Payment of the filing fee will need to be included with the application.
Provide audited financial statements that include a balance sheet, state of income or loss, statement of changes in financial position, statement in share-holder equity and if owned by a parent company, provide the previous two years audited financial statements.
How Much Will This Bond Cost?
The premium that you pay for a Colorado Money Transmitter Bond is dependent on credit and the bond amount required. Personal and business financial statements will be required for the underwriting process.
Did You Know?
A Colorado money transmitter must post a notice at each of its locations, how to file a consumer complaint with the Colorado Division of Banking.
Related Links:
Application for a Money Transmitter License
Colorado Money Transmitter Rules
More Surety Bond Questions?
Check out our FAQ page or What's a Surety Bond? page. Should you need or choose to buy a surety bond, buy from us. SuretyGroup.com has been underwriting surety bonds throughout the U.S. for more than 35 years. When you work with us, you enjoy the unique benefit of dealing with a team of highly experienced surety agents with in-house underwriting authority. This allows you to receive competitive, low rates, quick approvals, and immediate bond delivery. In most cases, your bond will be delivered within 24 hours after you apply for it.



For a downloadable application