Colorado Fantasy Contest Operator Surety Bonds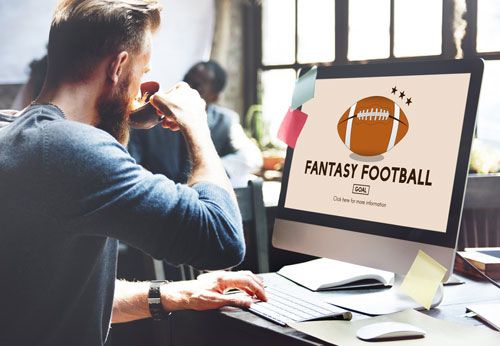 Legislation was passed in 2016 that allows fantasy game operators to offer games for an entry fee or a cash prize. The legislation also created a new regulatory program through the Colorado Division of Professions and Occupations which will oversee the registration, licensing and compliance of the program. The Division can adopts rules, set fees, and approve registration and license requests.
Fantasy Contest Operators will need to apply for registration or a license.
Applicants that will have less than 7,500 contest players will need to apply for a small contest operator registration. Applicants with more than 7,500 contest players will need to apply for large contest operator license.
Surety Bond and License Requirements:
Licensed operators will be required to pay a license fee. However small operators will be exempt from any registration fees.
Applicants for large fantasy operators will need to submit fingerprints for a criminal history background check and must be able to pass the background check. An applicant may not be eligible as a fantasy contest operator if any of its owners, directors, officers or partners has been convicted of a felony or has entered a plea of nolo contendere.
In addition to the application process, fantasy contest operators will be required to keep daily records of its operations and maintain the records for a minimum of three years. Failure to main the records will result in civil penalties that can be up to $1,000 for each violation. Fantasy contest operators will not be able to use any device that replicates or qualifies as limited gaming (such as a video slot machine or roulette game). Large operators will also need to contract with a third party auditing company to review their records on an annual basis. A copy of the yearly audit must be placed on file with the Division.
Applicants will be required to obtain a surety bond in the amount of the deposits made to the accounts of the contest players. Instead of a bond, an irrevocable letter of credit or cash may be deposited with the state. A combination of a surety bond, cash or irrevocable letter of credit will be accepted.
How Much Will This Bond Cost?
The premium that you pay for a Colorado Fantasy Contest Operator Surety Bond is dependent on owner's credit and the bond amount required. Our rates start at $100 for bonds up to $10,000 and 1% of the bond amount for bonds over $10,000. For bond amounts over $50,000, personal and business financial statements are required. Contact our Surety Bond Specialists for a free quote.
Related Links:
Colorado Fantasy Game Operator Information
Read our blog,
"Act Quickly, Colorado Fantasy Contest Operators Will Be In Business"
More Surety Bond Questions?
Check out our FAQ page or What's a Surety Bond? page. Should you need or choose to buy a surety bond, buy from us. SuretyGroup.com has been underwriting surety bonds throughout the U.S. for more than 35 years. When you work with us, you enjoy the unique benefit of dealing with a team of highly experienced surety agents with in-house underwriting authority. This allows you to receive competitive, low rates, quick approvals, and immediate bond delivery. In most cases, your bond will be delivered within 24 hours after you apply for it.



For a downloadable application