Performance Surety Bonds for Civil Site Engineers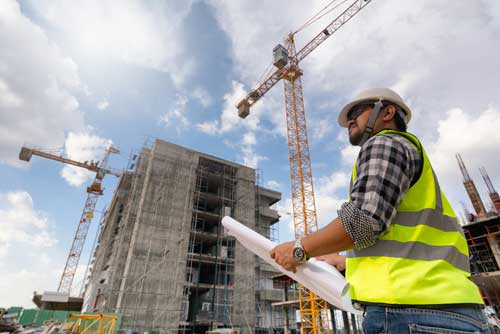 Civil site engineers have a huge responsibility at construction sites. Whether building bridges, sewer systems, railroads, airports or any other assignment, the civil site engineer oversees every aspect of the project.
They are crucial to real estate developers, architects, and a variety of industries to implement a construction plan from start to finish. They are responsible for a long list of duties, which vary at each jobsite, but can include:
Working with or supervising the contractor:
Consulting project owners
Execute project according to plan
Safety of workers
Keeping within a budget
Completion during a certain time frame
Ordering materials
Solving all issues that arise
Reporting and billing
Assuring quality of work
License and Performance Surety Bonds:
Civil site engineers who provide services to the public must follow their state's licensing requirements. This can include practical work experience and examinations. A payment and performance surety bond can be required for each project.
The surety bond is a guarantee that the civil site engineer completes the project as contracted. Should the engineer fail to comply with the contract, a claim can be made against the bond.
What Does a Payment & Performance Bond Cost?
The premium a civil site engineer pays for a payment and performance bond depends on several factors, such as the project size and the engineer's personal and business financials. Contact SuretyGroup.com for a free quote based on your specific project.
Did You Know?
SuretyGroup.com offers free bid bonds for qualifying contractors.
Related Links:
Payment and Performance Bonds
Bid Bonds - Free for Qualifying Contractors from SuretyGroup.com
Heavy Civil Engineering Contractor Surety Bond
More Surety Bond Questions?
Check out our FAQ page or What's a Surety Bond? page. Should you need or choose to buy a surety bond, buy from us. SuretyGroup.com has been underwriting surety bonds throughout the U.S. for more than 35 years. When you work with us, you enjoy the unique benefit of dealing with a team of highly experienced surety agents with in-house underwriting authority. This allows you to receive competitive, low rates, quick approvals, and immediate bond delivery. In most cases, your bond will be delivered within 24 hours after you apply for it.



For a downloadable application