California Mortgage Lender Surety Bond Requirements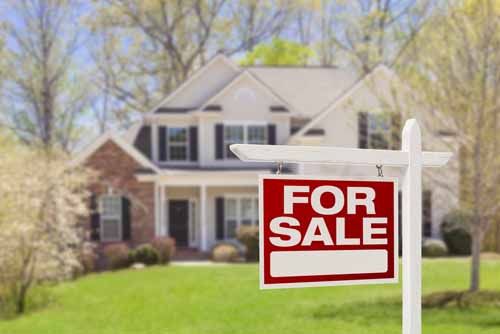 The California Department of Business Oversight (also known as the DBO), Financial Services Division oversees the licensure and regulations of several areas, including: mortgage and other non-bank lenders, payday lenders, mortgage servicers, escrow agents and escrow companies and other financial service providers.
Mortgage servicers, which include Mortgage Lenders, which is anyone that receives compensation or gain for a residential mortgage application, offer, or negotiates terms of a residential mortgage loan.
The California Residential Mortgage Lending Act (CRMLA) Division 9 of the California Financial Code, Article 3, Section 22100 defines the licensing of mortgage loan originators, which includes mortgage lenders.
Surety and Fidelity Bond Requirements:
Obtain a Fidelity Bond and submit a copy of the policy with the application.
Obtain a $50,000 surety bond.
License Requirements for the California Finance Lender Law (CFLL):
Complete the application through the NMLS system and pay the applicable filing fee.
Submit the Checklist along with agency specific requirement attachments to the Department of Business Oversight NMLS Licensing Unit within five business days.
Provide an audited financial statement prepared by a CPA, as of the company's most recent fiscal year end or a more recent date. The financial statement must reflect a minimum tangible net worth of $250,000.
Provide a Business Plan as to how business will be conducted.
Provide a Management Chart that includes offices, managers, and divisions.
Provide evidence of federal agency approval to engage in business of loans for FHA, VA, Fannie or Ginnie Mae, Freddie Mac, or Farmers Home Administration.
Provide copies of the following if applicable: a Certificate of Filing from the county clerk in which the fictitious business name was filed, if any questions answered "Yes" on the disclosure statement, provide supporting documents, Certificate of Authority or Good Standing Certificate obtained from the California Secretary of State, partnership agreement, an organizational chart if owned by another entity, entities, or persons, subsidiaries, or affiliated entities, explain any other business activities.
Submit fingerprint cards for each control person filing an NMLS individual form.
Complete the Customer Authorization of Disclosure of Financial Records form. If executed in a state other than California, the form must be notarized.
How Much Will a Fidelity and a Surety Bond Cost?
The premium that you pay for a California Mortgage Lender Surety Bond is dependent on credit. The premium that you pay for a Fidelity Bond is dependent on the number of employees covered, bond amount and the number of years of coverage. Premium rates start at .75% of the bond amount with good credit. Contact our Surety Bond Specialists for a free quote that fits your specific situation.
Did You Know?
California mortgage lender licenses must be renewed annually by December 31.
Related Links:
California Mortgage Loan Originators - Information for Licensees
NMLS Registration Portal
California Residential Mortgage Lending Act
California Residential Mortgage Lending Act - New Application Checklist
California Finance Lenders Law - Plan of Business
California - Customer Authorization for Disclosure of Financial Records
California - Department of Business Oversight - Form
California Finance Lenders Law
More Surety Bond Questions?
Check out our FAQ page or What's a Surety Bond? page. Should you need or choose to buy a surety bond, call us first. SuretyGroup.com has been underwriting surety bonds throughout the U.S. for more than 35 years. When you work with us, you enjoy the unique benefit of dealing with a team of highly experienced surety agents with in-house underwriting authority. This allows you to receive competitive, low rates, quick approvals, and immediate bond delivery. In most cases, your bond will be delivered within 24 hours after you apply for it.



For a downloadable application