California Legal Document Assistant Surety Bond Requirements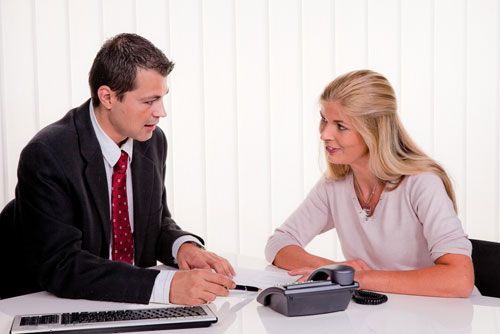 The California Department of Consumer Affairs regulates the state's Legal Document Assistant and Unlawful Detainer Assistant registration.
A Legal Document Assistant helps prepare and file legal documents for clients who are representing themselves in legal matters. Assistants can be more affordable to clients than hiring an attorney, but they can't offer legal advice, explanation, opinions, or recommendations to the client. Examples of documents that a Legal Document Assistant can work on are trusts, wills, bankruptcy filings, deeds of trust, promissory notes, court filings, lease agreements, and quit claim deeds.
An Unlawful Detainer Assistant provides assistance or advice in unlawful detainer actions, where a landlord seeks to have a tenant evicted and pay rent that is owed. The Assistant can work for the prosecution or for the defense.
Both Legal Document Assistants and Unlawful Detainer Assistants must register with the California Department of Consumer Affairs. A part of registration includes obtaining a surety bond.
Registration and Surety Bond
Registration is required and is valid for a two-year term. Renewals may begin up to 60 days before the expiration date. Registration includes:
Submit a valid ID, such as a birth certificate, driver's license, or passport
Meet education and experience requirements
Complete 15 hours of continuing legal education courses during the two years prior to renewal
Register for each county that employment will be located
Obtain a surety bond for $25,000 that is valid for two years

Corporations with multiple Assistants must obtain surety bonds in the following amounts:
1-4 Assistants = $25,000 surety bond
5-9 Assistants = $50,000 surety bond
10 or more Assistants= $100,000 surety bond
Legal Document Assistants and Unlawful Detainer Assistants must have contracts with their clients, must inform clients that they are not lawyers, and must disclose their registration number and expiration date.
What Will This Bond Cost?
The premium you pay for a California Legal Document Assistant or a California Unlawful Detainer Assistant depends on the bond amount and your credit. Our rates start at 1% of the bond amount with good credit. Contact our Surety Bond Specialists for a free quote that fits your specific situation.
Did You Know?
Legal Document Assistants are not the same as Paralegals. Paralegals work under the supervision of a licensed attorney and are not allowed to perform the same services as a Legal Document Assistant.
Related Links:
Los Angeles County - Legal Document Assistant Application information
California Association of Legal Document Assistants
California Legal Document Assistant Standard Contract
More Surety Bond Questions?
Check out our FAQ page or What's a Surety Bond? page. Should you need or choose to buy a surety bond, call us first. SuretyGroup.com has been underwriting surety bonds throughout the U.S. for more than 35 years. When you work with us, you enjoy the unique benefit of dealing with a team of highly experienced surety agents with in-house underwriting authority. This allows you to receive competitive, low rates, quick approvals, and immediate bond delivery. In most cases, your bond will be delivered within 24 hours after you apply for it.



For a downloadable application