California Contractor License Surety Bonds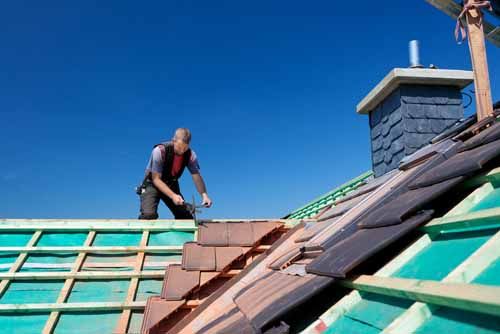 California's Contractors State License Board (also known as the CSLB) issues licenses and regulates the state's construction industry. With around 290,000 contractors in the state, the Board wants to ensure that consumers are protected from potential financial harm. The B&P Code Section 7071.6 explains the surety bond requirement.
Contractors must meet the strict regulations to obtain a license which includes passing a criminal background check, completing training or an apprenticeship program, and maintaining liability insurance (for LLC's only).
Contractors that are required to have a license include: General Engineering, General Building, Boiler, Hot-Water Heating, and Steam Fitting, Building Moving, Building Demolition, Cabinet, Millwork, and Finish Carpentry, Ceramic and Mosaic Tile, Concrete, Construction Zone Traffic Control, Drywall, Earthwork and Paving, Electrical, Elevator, Fencing, Fire Protection, Flooring and Floor Covering, Framing an Rough Carpentry, General Manufactured Housing, Glazing, Insulation and Acoustical, Landscaping, Lathing and Plastering, Limited Specialty, Lock and Security Equipment, Low Voltage Systems, Masonry, Ornamental Metal, Painting and Decorating, Parking and Highway Improvement, Pipeline, Plumbing, Refrigeration, Roofing, Sanitation System, Sheet Metal, Sign, Solar, Steel Reinforcing, Steel Structural, Swimming Pool, Warm-Air Heating, Ventilating, and Air-Conditioning, HVAC, Water Conditioning, Welding, Water Well Drilling
Surety Bond Requirements:
Obtain a Surety Bond. The bond amounts are as follows:
$25,000 Contractor License Surety Bond
$100,000 Limited Liability Company Employee/Worker Surety Bond and a $25,000 Contractor Surety Bond
A $25,000 to $150,000 Disciplinary Surety Bond is required when a contractor has been disciplined by the State for a license violation.
Effective January 1, 2019, the CSLB will no longer accept a certificate of deposit instead of a surety bond. They will accept a cash deposit or cashiers check in the amount equal to the surety bond amount.
License Requirements:
Pass the written Law and Business examination and a specific trade examination or meet waiver requirements.
Complete the California Contractor's License Application, Certification of Work Experience form and if applicable the Owner-Builder B-General Building Construction Project Experience form and pay the license and application fee for each license classification requested. (Effective July 1, 2017 the license and application fees are increasing).
Applicants must prove that they have at least four years of experience in the license classification in which applying for (must have been completed within the last 10 years).
Obtain workers compensation insurance if the contractor has employees.
Limited liability companies must obtain liability coverage of at least $1,000,000 to a maximum of $5,000,000. The liability amount is based on the number of personnel on record on the license.
Partnerships, corporations and limited liability companies must be registered with the Secretary of State and be in good standing.
How Much Does This Bond Cost?
The premium you pay for a California Contractor's License Surety Bond is dependent on credit and the bond amount required. Bond amounts over $50,000 will require business and personal financial statements.
Related Links:
California B&P Code Section 7071.6
California Contractors State License Board
California LLC Employee/Worker Bond
More Surety Bond Questions?
Check out our FAQ page or What's a Surety Bond? page. Should you need or choose to buy a surety bond, buy from us. SuretyGroup.com has been underwriting surety bonds throughout the U.S. for more than 35 years. When you work with us, you enjoy the unique benefit of dealing with a team of highly experienced surety agents with in-house underwriting authority. This allows you to receive competitive, low rates, quick approvals, and immediate bond delivery. In most cases, your bond will be delivered within 24 hours after you apply for it.



For a downloadable application