California Bond of Check Sellers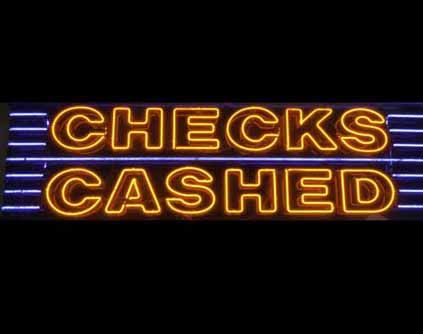 California's Commissioner of Business Oversight oversees licensing for Check Sellers, Bill Payers and Proraters.
A Check Seller is in the business of selling checks, money orders, or drafts for the payment of obligations and the transmission of money.
Bill Payers receive money as an agent of an obligor to pay bills.
General Proraters receive money from a debtor for the purpose of distributing the money to creditors for payment of the debtor's obligations.
Special Prorators pay a customer's bills as part of their management of customers' affairs, and generally are business agents or managers.
Those in the business of being a California Check Seller, Bill Payer, General Prorate, or Special Prorater must obtain a license and surety bond.
License and Bond Requirements
Applicants must pay a $50 investigation fee and $200 application fee. The Commissioner will examine the applicant's background, experience, plan of business, plans for future expansion of the business, and any other factors that the Commissioner finds relevant, before deciding to issue a license to the applicant.
A surety bond guarantees compliance with the rules of California's Commissioner of Business Oversight and the Check Sellers, Bill Payers and Proraters Law. The businesses must honestly and faithfully apply all funds received and perform all obligations under the Division.
Check Sellers must obtain a $500,000 surety bond and have a tangible net worth of at least $500,000, including liquid assets of $150,000. Or, a check seller that has at least $1 million in assets, with at least $150,000 of that in liquid assets, may post a $100,000 bond.
Bill Payers and Proraters are required to have a $25,000 bond, plus they must have a tangible net worth of at least $10,000, including liquid assets of $5,000.
Check Sellers and Bill Payers may need to submit a fidelity bond for $50,000, while General and Special Proraters may need to obtain a $10,000 fidelity bond.
What Will This Bond Cost?
The premium you pay for a California Check Casher, Bill Payer, or Prorater Surety Bond depends on the bond amount and your business and personal financials. Our rates start at 1.50% of the bond amount with good credit. Contact our Surety Bond Specialists for a free quote that fits your specific situation.
Did You Know?
All applicants must demonstrate experience in the business, have no criminal history, and no history of noncompliance with regulatory requirements.
Related Links:
California Check Seller, Bill Payers and Proraters Law
California Department of Business Oversight
More Surety Bond Questions?
Check out our FAQ page or What's a Surety Bond? page. Should you need or choose to buy a surety bond, buy from us. SuretyGroup.com has been underwriting surety bonds throughout the U.S. for more than 35 years. When you work with us, you enjoy the unique benefit of dealing with a team of highly experienced surety agents with in-house underwriting authority. This allows you to receive competitive, low rates, quick approvals, and immediate bond delivery. In most cases, your bond will be delivered within 24 hours after you apply for it.



For a downloadable application