Do Arkansas Used Motor Vehicle Dealers Need a Surety Bond for Licensure?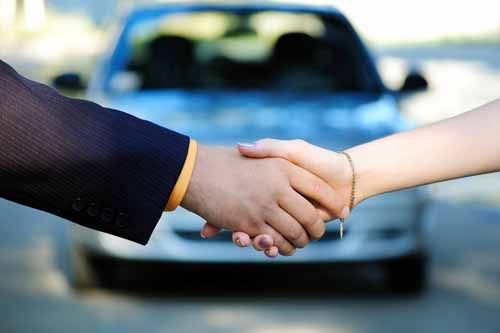 Arkansas Used Motor Vehicle Dealers are required to have a license if they sell, attempt to sell, or profit from the sale of five cars or more per year. The license requirement also applies to used auto dealers or car dealers, wholesalers, and auto auctions.
Dealer applicants can apply for a license through the Arkansas State Police. Applications can be mailed or delivered to the Used Motor Vehicle Department, #1 State Police Plaza Dr., Little Rock, AR 72209.
In addition to the application, the following is required: payment of the license fee, have an established place of business (that is not a residence used as living quarters), have signage that can be seen from the street, obtain a business phone that appears in local phone directories, provide pictures of the business location, locked filing cabinet for records, have liability insurance coverage and obtain a surety bond.
The surety bond requirements are as follows:
Used Motor Vehicle Dealers, Wholesaler, or Auto Auction $25,000 surety bond
If the dealership will have multiple business locations, a $100,000 surety bond will cover all locations instead of separate surety bonds.
After submitting the application package, the state will send an inspector out to the business to inspect the business location to ensure that it meets the state regulations. Upon approval of the inspection, a license certificate will be issued.
Dealers must display the license certificate for public view.
How Much Will This Bond Cost?
The premium that you pay for an Arkansas Used Motor Vehicle Dealer Surety Bond is dependent on credit and experience in the motor vehicle dealer industry.
Contact SuretyGroup.com
Phone: 1‑844‑432‑6637
Email: info@suretygroup.com
Fax: 404-351-3237
Hours: 8:00-5:00 CST, Monday through Friday