Arkansas Mortgage Banker or Broker Surety Bond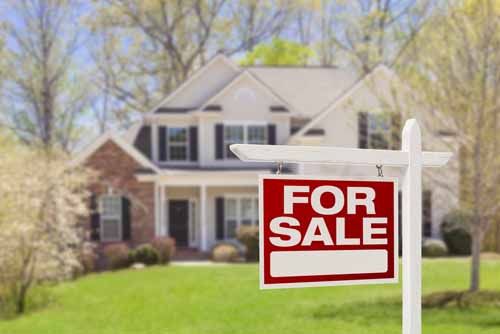 The State of Arkansas Securities Department administers through the National Mortgage Licensing System, the licensing of mortgage brokers, mortgage servicers and mortgage bankers. The Arkansas Rules of the Fair Mortgage Lending Act defines the requirements for a mortgage broker license, a mortgage banker license or mortgage servicer license. A mortgage banker or broker is required to have a license and a surety bond to provide mortgage services. The surety bond ensures compliance of state and federal laws and faithful performance of duties.
Surety Bond Requirements:
A $100,000 surety bond is required when applying for a license. The bond amount increases to $150,000 if the aggregate amount of loans originated or funded is secured by real property over $10,000,000 up to $25,000,000 during the prior calendar year. A $200,000 surety bond is required if the total loan amount loans that are secured by real property exceeds $25,000,000 during the prior calendar year. Surety bond amounts must be reviewed on an annual basis by March 31 of each year and surety bonds must be renewed annually. The name of the principal must match the full legal name of the applicant including anyTrade Name or DBA.

License Requirements:
Complete the required license documents found on the National Mortgage Licensing System (NMLS) and pay the applicable fee.
Obtain a Good Standing Certificate or Certificate of Authority issued through the Secretary of State and upload into the NMLS system.
Businesses that are partnerships, corporations, limited liability companies must submit a formation documentation such as partnership agreements, articles of incorporation or an operating agreement. If the applicant business was formed outside of Arkansas, submit proof of authorization to do business.
Submit audited financial statements prepared by a CPA-if an established business, balance sheet, income statement, statement of changes in Shareholder Equity, Statement of Cash Flows and any relevant notes, and dated within 15 months from the date of the application. If a new entity, submit an initial balance sheet.
If applicant is using a DBA or Trade Name, provide a copy of the Registration of Fictitious Name from the Arkansas Secretary of State.
If applicant answers Yes to any of the Disclosure Questions, provide complete details and any applicable documents.
Mortgage banker or broker licenses must be renewed each year by December 31 through the NMLS.
Applicants can apply for a combination of mortgage broker, mortgage banker and/or mortgage servicer license
How Much Will an Arkansas Mortgage Banker or Broker Bond Cost?
The premium that you pay for an Arkansas Mortgage Banker or Broker Surety Bond is based on credit and personal financial statements. Premiums start at .75% of the bond amount with good credit. Contact our Surety Bond Specialists for a free quote that fits your specific situation.
Did You Know?
Arkansas does not require a brick and mortar building in the state. Get more Arkansas Mortgage FAQs here.
Related Links:
NMLS Registration Portal
Arkansas Securities Department
NMLS -Arkansas Mortgage Banker or Broker License - New Application Checklist
Arkansas Rules of the Fair Mortgage Lending Act
More Surety Bond Questions?
Check out our FAQ page or What's a Surety Bond? page. Should you need or choose to buy a surety bond, call us first. SuretyGroup.com has been underwriting surety bonds throughout the U.S. for more than 35 years. When you work with us, you enjoy the unique benefit of dealing with a team of highly experienced surety agents with in-house underwriting authority. This allows you to receive competitive, low rates, quick approvals, and immediate bond delivery. In most cases, your bond will be delivered within 24 hours after you apply for it.



For a downloadable application