Arkansas Medical Marijuana Cultivation & Dispensary Surety Bonds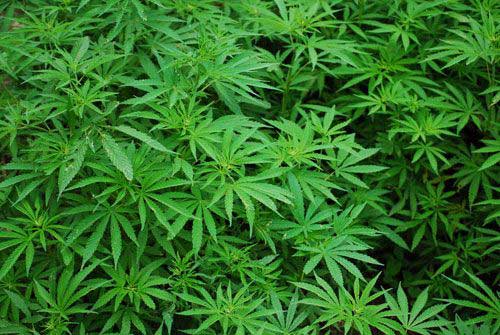 When it comes to growing, selling, and using medical marijuana/cannabis, each state in the U.S. has its own laws on what is or isn't legal, how it is prescribed, and how it is sold.
In Arkansas, the Arkansas Medical Marijuana Commission administers and regulates licenses to operate a dispensary or a cultivation facility. The application process includes paying fees and obtaining a surety bond.
The Arkansas Alcoholic Beverage Control Division sets the rules and regulations of the facilities. The Division governs requirements such as record keeping, manufacturing, processing, packaging, marketing, inspections, and violations of the rules.
Cultivation Facility License and Surety Bond:
The Commission may not issue more than eight licenses for cultivation facilities. When a new license is available, the Commission will notify the public by legal notice that it is accepting applications. Fees include:
$1 million proof of assets or a cultivation surety bond. The surety bond remains in place until the applicant pays the licensing fee and posts a performance surety bond.
$500,000 in liquid assets
$15,000 license fee: If no license is issued, $7,500 will be returned
$100,000 cultivation facility license fee
$500,000 performance surety bond: The bond must be maintained until the facility files its first required sales tax report with the Arkansas Department of Finance and Administration for the sale of usable marijuana.
$100,000 annual renewal fee
Dispensary Facility License and Surety Bond:
The Commission may not issue more than 40 licenses for dispensaries in Arkansas. These licenses are to be distributed among eight geographic zones, to ensure that they are available throughout the state. No more than four dispensaries are allowed in any one county, and a license issued in one zone may not be used in another. No individual may have interest in more than one dispensary. The Commission will notify the public when a license is available. Fees include:
$200,000 proof of assets or a $100,000 dispensary surety bond
$100,000 in liquid assets
$7,500 application fee: If a license is not issued, then $3,750 will be returned
$15,000 dispensary license fee
$100,000 performance surety bond
$22,500 annual renewal fee
What Will This Bond Cost?
The premium you pay for an Arkansas Cultivator or Dispensary Surety Bond depends on the bond amount, plus your personal and business financials. Contact our Surety Bond Specialists for a free quote based on your specific situation.
Did You Know?
Licenses will not be granted to anyone who has been convicted of an excluded felony offense.
Related Links:
Arkansas Medical Marijuana Commission
More Surety Bond Questions?
Check out our FAQ page or What's a Surety Bond? page. Should you need or choose to buy a surety bond, buy from us. SuretyGroup.com has been underwriting surety bonds throughout the U.S. for more than 35 years. When you work with us, you enjoy the unique benefit of dealing with a team of highly experienced surety agents with in-house underwriting authority. This allows you to receive competitive, low rates, quick approvals, and immediate bond delivery. In most cases, your bond will be delivered within 24 hours after you apply for it.



For a downloadable application