Arkansas Collection Agency Surety Bonds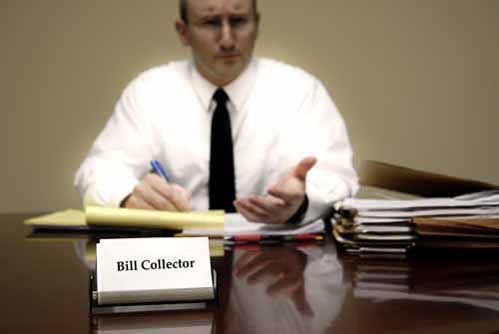 A Collection agency collects debt on behalf of a client. Collection agencies that are located in Arkansas, or collect from debtors in Arkansas, must be licensed. The Arkansas State Board of Collection Agencies requires an Arkansas Collection Agency Bond as a guarantee that the collection agency will handle money appropriately. Any money received will appropriately go to the company requesting collections for debt.
Application and Renewal Fees:
$125 Licensing fee
$20 fee for Agency Manager
$20 fee for each collector and solicitor
Surety Bond and License Requirements:
Application:
Applications
must be filled out completely, and must be notarized.
Proposed Manager Information Form: Must be completely filled out and notarized. The proposed manager must provide work experience and knowledge of federal and state debt collection law. Registration of Collectors Form
Organizational chart showing all of the collection agency's parent companies, subsidiaries, affiliates, etc.
Collection Agency Surety Bond
Surety Bond amounts are determined by the size of the agency:
$10,000 Surety Bond: Agencies with five or less collectors
$20,000 Surety Bond: Agencies with six to twelve collectors
$25,000 Surety Bond: Agencies with thirteen or more collectors
How Much Does This Bond Cost?
The premium amount you pay for an Arkansas Collection Agency Surety Bond is dependent on credit. Our rates start at 1% of the bond amount with good credit. Contact our Surety Bond Specialists for a free quote that fits your specific situation.
Did You Know?
An agency's license will be suspended or revoked upon the cancellation or expiration of its bond. The agency must renew or obtain a new bond in order to continue business.
Related Links:
Arizona Code Annotated
Arizona State Board of Collection Agencies
Arizona Collection Agency License Renewal Form Instructions
Collection Agency & Debt Collector Surety Bonds
More Surety Bond Questions?
Check out our FAQ page or What's a Surety Bond? page. Should you need or choose to buy a surety bond, buy from us. SuretyGroup.com has been underwriting surety bonds throughout the U.S. for more than 35 years. When you work with us, you enjoy the unique benefit of dealing with a team of highly experienced surety agents with in-house underwriting authority. This allows you to receive competitive, low rates, quick approvals, and immediate bond delivery. In most cases, your bond will be delivered within 24 hours after you apply for it.



For a downloadable application