Arizona Mortgage Banker Surety Bond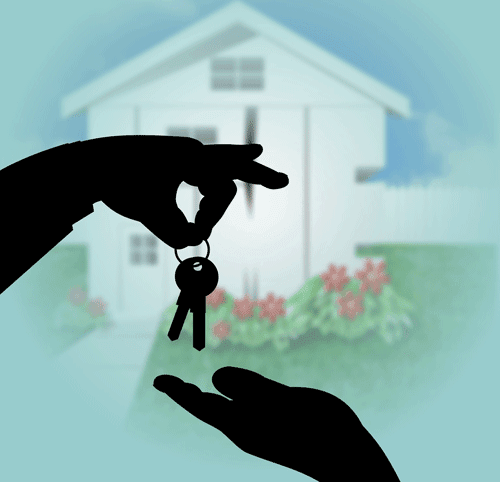 The Arizona Department of Financial Institutions is tasked with the oversight of licensure and regulations of mortgage bankers.
A Mortgage Banker is defined as a person who is not exempt under section 6-942, that receives direct or indirect compensation for negotiating or making an offer to negotiate a commercial mortgage loan. Arizona Statutes Chapter 9 Article 1 defines the licensing of mortgage bankers. Applicants must first be able to satisfy the Equivalent and Related Experience found on the NMLS New Application Checklist. prior to applying for a license.
Surety Bond Requirements:
A $25,000 surety bond is required if applicant investors are limited solely to Institutional Investors. If investors are other than Institutional Investors, the bond amount is dependent on a base of total assets of the applicant, plus any unpaid contracted loan balances as of the end of the fiscal year.
| Base | Minimum Surety Bond/CD |
| --- | --- |
| $100,000 | $25,000 surety bond for the first $500,000 plus $5,000 for each $100,000 or fraction thereof over $500,000 |
| $1,000,0001 to $10,000,000 | $50,000 surety bond plus $5,000 for each $1,800,000 or fraction thereof over $1,000,000 |
| $10,000,001 to $100,000,000 | $75,000 surety bond plus $5,000 for each $18,000,000 or fraction thereof over $10,000,000 |
| $100,000,001 and over | $100,000 surety bond |
License Requirements:
Complete the application through the NMLS system and pay the applicable filing fee, FBI criminal background check fee, and processing fee.
Provide copies of the following if applicable: if any questions answered "Yes" on the disclosure statement, provide supporting documentation; if using a DBA name or other trade name, attach a copy of your Certificate of Trade Name registration.
Provide a State certified copy of applicants formation documentation such as a corporate charter or articles of incorporation, or articles of organization and operating agreement, or partnership agreement.
Obtain a surety bond.
Provide a copy of an Arizona issued Certificate of Authority and/or Good Standing Certificate.
Provide the most current CPA audited financial statement or that of the parent company. The CPA must include an opinion of the fairness of the presentation, a balance sheet prepared within the past six months and certified by the applicant (a more recent balance sheet may be required), a statement of operations and retained earnings, and a statement of changes in financial position and any notes (if applicable). If the applicant's exclusive contracts are with institutional investors, provide a current financial statement or one from a parent company. The financial statement will need to include a certified balance sheet from the preceding six months. If the applicant has already begun business operations, a statement of operations, retained earnings, a statement of changes in financial position and any applicable notes is required.
If applicant will maintain business files electronically, they must contact licensing@azdfi.gov.
Provide verification of experience for any person responsible (includes qualifying person). This can include past or current employer letters on company letterhead and must include job description, dates (month, day & year) of employment.
Provide personal financials for each person with a voting share of more than 20%.
Provide a copy of the sublease and/or lease agreement or rental agreement for the company. The copy must be sent directly to AzDFI.
Provide documentation of citizenship or alien status.
Pay applicable fees for individual FBI Criminal Background Checks for any direct owners having more than a 20% voting share, qualifying individuals.
How Much Will an Arizona Mortgage Banker Bond Cost?
The premium you pay for Arizona Mortgage Banker Surety Bond is dependent credit and the bond amount required. Premiums start at .75% of the bond amount with good credit. Contact our Surety Bond Specialists for a free quote that fits your specific situation.
Did You Know?
Arizona mortgage banker licenses must be renewed annually by December 31. Get more Arizona licensing renewal information here.
Related Links:
NMLS Registration Portal
Arizona Mortgage Broker New Application Checklist
Arizona Commercial Mortgage Broker New Application Checklist
Arizona Personal Financial Statement
Arizona Laws, Rules & Substantive Policy Statement
More Surety Bond Questions?
Check out our FAQ page or What's a Surety Bond? page. Should you need or choose to buy a surety bond, buy from us. SuretyGroup.com has been underwriting surety bonds throughout the U.S. for more than 35 years. When you work with us, you enjoy the unique benefit of dealing with a team of highly experienced surety agents with in-house underwriting authority. This allows you to receive competitive, low rates, quick approvals, and immediate bond delivery. In most cases, your bond will be delivered within 24 hours after you apply for it.



For a downloadable application