Arizona Collection Agencies Need a Surety Bond for Licensing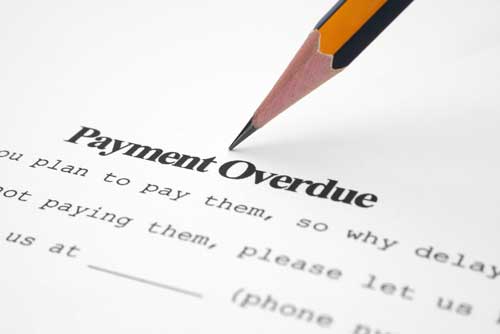 Arizona's Department of Financial Institutions regulates licensing of the state's Collection Agencies, implementing the Fair Debt Collection Practices Act and Arizona debt collection laws.
A license is required for anyone who directly or indirectly solicits claims for collection or collects claims owed, due or asserted to be owed or due to a third party. A collection agency license can also be required when someone who collects debts for their own business uses a name other than their own, which indicates that a third person is collecting the debts.
Collection agencies in Arizona are required to obtain a surety bond or provide cash or alternative to cash as a guarantee of compliance with the state's rules and regulations.
License and Bond Requirements
The superintendent investigates the applicant's submission information and determines if the applicant meets the qualifications. If so, the application is approved.
Application must include:
Financial statement showing applicant's assets and liabilities that reflect applicant's net worth
Surety bond with an amount based on gross income:


$250,000 and under = $10,000 bond
$250,001 to $500,000 = $15,000 bond
$500,001 to $750,000 = $25,000 bond
$750,001 and over = $35,000 bond
Applicant Qualifications Include:
Must be a citizen of the US and of good moral character
Not convicted of a crime involving moral turpitude
Not have defaulted on payment of many collected or received for another
Not have a former license suspended or revoked and not subsequently reinstated
How Much Does This Bond Cost?
The premium you pay for an Arizona Collection Agency Surety Bond depends on the bond amount and your credit. Our low rates start at 1% of the bond amount with good credit. Contact our Surety Bond Specialists for a free quote that fits your specific situation.
Did You Know?
Arizona Collection Agency Licenses must be renewed by Jan. 1. Licenses that are not renewed by Jan. 1 will be suspended. Licenses that are not renewed by Jan. 31 will expire.
Related Links:
Arizona Fair Debt Collection Practices Act
Arizona Collection Agency Forms
More Surety Bond Questions?
Check out our FAQ page or What's a Surety Bond? page. Should you need or choose to buy a surety bond, buy from us. SuretyGroup.com has been underwriting surety bonds throughout the U.S. for more than 35 years. When you work with us, you enjoy the unique benefit of dealing with a team of highly experienced surety agents with in-house underwriting authority. This allows you to receive competitive, low rates, quick approvals, and immediate bond delivery. In most cases, your bond will be delivered within 24 hours after you apply for it.



For a downloadable application