Arizona Appraisal Management Company Registration Surety Bonds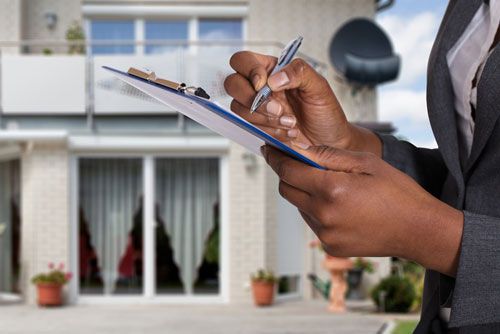 Arizona's Department of Financial Institutions licenses, supervises, and regulates state-chartered financial institutions and enterprises. Among the Department's responsibilities is handling the registration of the state's Appraisal Management Companies.
An appraisal management company administers independent contract appraisers to perform real property appraisal services in the state for clients. They also serve as a third-party liaison of appraisal management services between clients and appraisers.
The Department requires Appraisal Management Companies in Arizona to obtain a $20,000 surety bond.
Registration Requirements
Appraisal management companies in Arizona must meet the following registration requirements from the Department:
If the company is a Corporation, a Foreign Corporation, or an LLC, it must file, receive approval, and be in good standing with the Arizona State Corporation Commission.
If the company wishes to apply as an LLC, Foreign Limited Liability Company, or use a DBA/Trade name, it must file and have an active registration with Arizona Secretary of State.
Each officer, owner, or controlling person with an ownership share above 10% equity interest is required to provide a DPS Clearance Card Number or DPS Application Number and submit a notarized Certifications by Owner/Officer/Controlling Person form.
$20,000 Surety Bond Requirement
A $20,000 surety bond ensures that a registered Appraisal Management Company pays:
All amounts owed to persons that perform appraisal services for the Appraisal Management Company
All amounts adjudged against the Appraisal Management Company as a result of negligent or improper services or breach of contract in performing real property appraisal services or appraisal management services.
The surety bond must be maintained for at least one year after the Appraisal Management Company's registration ends, either by expiring, revoking, being surrendered, or by any other means.
If a registered Appraisal Management Company operates in Arizona under more than one name other than a DBA, then a separate $20,000 bond is required for each name.
How Much Does This Bond Cost?
The premium you pay for an Arizona Appraisal Management Company starts at $200 with good credit. Contact our Surety Bond Specialists to get started at 844-432-6637.
Did You Know?
The Arizona Department of Financial Institutions uses an E-Licensing System, and no longer accepts paper applications.
Related Links:
Arizona Appraisal Management Company Registration Form
More Surety Bond Questions?
Check out our FAQ page or What's a Surety Bond? page. Should you need or choose to buy a surety bond, call us first. SuretyGroup.com has been underwriting surety bonds throughout the U.S. for more than 35 years. When you work with us, you enjoy the unique benefit of dealing with a team of highly experienced surety agents with in-house underwriting authority. This allows you to receive competitive, low rates, quick approvals, and immediate bond delivery. In most cases, your bond will be delivered within 24 hours after you apply for it.



For a downloadable application