Appeal Or Supersedeas Surety Bond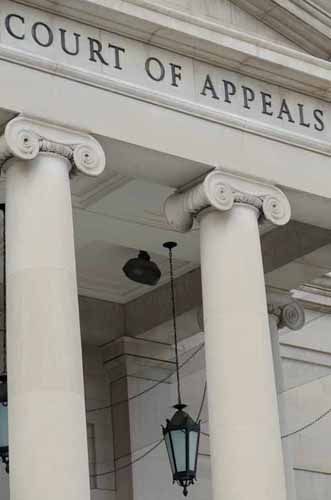 A defendant appeal or supersedeas surety bond is posted by the losing party in a court case. It guarantees that the appellant -- the person appealing the ruling -- will pay the original judgment if the appeal fails or is denied.
An appeal bond, or supersedeas bond, is required when an appellant is seeking a delay of payment that was awarded in a judgement until the appeal is complete. The appeal bond will stay or hold the execution on a judgement until the case is finalized in a higher court.
When a court case is to be appealed, it is brought before a higher court. The higher court does not look at new evidence, instead it will review objected issues found in the lower court trial.
Staying a Judgement
To stay the judgment, the court will often require some type of security. This security ensures that the interest of the judgement debtor by the delay of the execution of the judgement and the debtor's ability to satisfy the judgement is not impaired or altered during the appeal process.
Each court has judicial discretion when determining the bond amount of the judgement, decree, or final order. The surety bond amount will usually include the judgement (or decree) amount, plus court costs, appeal related attorney's fees and interest. Courts may limit the maximum amount of the bond (such as the State of Arkansas limits the bond to $25,000,000), regardless of the amount of the judgement.
How Much Will an Appeal or Supersedeas Bond Cost?
The Premium amount of an appeal surety bond or superdeas surety bond is determined by the amount of the judgement, plus any interest and any other costs. Appeal bonds require 100% collateral and must be provided prior to the bond being issued.
Related Links:
Supersedeas Definition by Wikipedia
The Appeal Bond—What It Is, How It Works, and Why It Needs to Be Factored Into Your Litigation Strategy
More Surety Bond Questions?
Check out our FAQ page or What's a Surety Bond? page. Should you need or choose to buy a surety bond, call us first. SuretyGroup.com has been underwriting surety bonds throughout the U.S. for more than 35 years. When you work with us, you enjoy the unique benefit of dealing with a team of highly experienced surety agents with in-house underwriting authority. This allows you to receive competitive, low rates, quick approvals, and immediate bond delivery. In most cases, your bond will be delivered within 24 hours after you apply for it.



For a downloadable application

<!—updated 10/11/18 eb-->