What Are the Requirements for Alaska Mortgage Broker Bonds?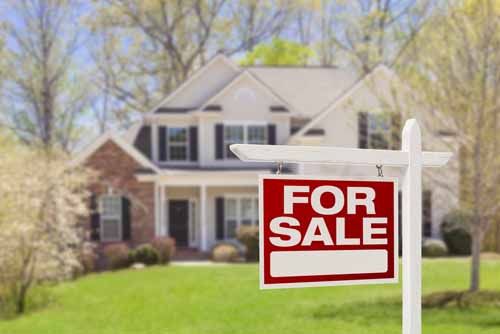 Mortgage Brokers and Mortgage Lenders in Alaska are required to obtain a surety bond before a license can be issued.
The Alaska Department of Commerce, Community and Economic Development, Division of Banking and Securities, known as the Division, is tasked with the oversight of licensure and regulations of mortgage originators, mortgage brokers and mortgage lenders.
A mortgage broker is any person (other than an exempt person) that receives compensation or gain through internet, email, in person, etc. and who offers or assists, and arranges various lending sources options. This includes originators who are employees or contract employees.
The Alaska Statutes Chapter 06.60 Alaska Secure and Fair Enforcement for Mortgage Licensing Act of 2010 and the Alaska Administrative Code, Title 3, Chapter 14 defines the licensing of mortgage brokers and mortgage lenders.
License requirements are as follows:

1. Complete the application (MU1) through the NMLS system and pay the applicable filing fee, credit report fee for control persons, FBI criminal background check for MU2 fee, Additional Investigative cost fees.
2. Review the checklist.
3. Provide copies of the following if applicable: if any questions answered "Yes" on the disclosure statement, provide supporting documentation; if using a DBA name or other trade name, attach the Business Name Registration obtained through the Alaska Division of Corporations, Business and Professional Licensing; if non-profit submit a copy of the IRS 501(c)(3) designation letter or statement from a State tax entity; if a Trust, submit a copy of a Certificate of Trust and the governing instrument with all amendments.
4. Provide a State certified copy of applicants formation documentation including original formation documents, amendments and any name changes.
5. Provide a copy of a State issued Certificate of Authority and/or Good Standing Certificate dated not more than 60 days prior to submitting the application and complete the Alaska Affidavit form.
6. Provide an unaudited financial statement prepared within 90 days of the company fiscal year end. Financial statements consist of: a balance sheet, income statement, and statement of cash flows as well as any other relevant notes. If a start-up company, an initial statement of condition is required. Provide audited financial statements if available.
7. Provide a Business Plan as to how business will be conducted for marketing, products carried, target markets, fee schedule, operation management, dba or trade names used, specific consumer business for Alaska.
8. Provide a Management Chart that includes directors and officers with percentage of ownership including indirect owners with less than 10% interest, managers, subsidiaries and affiliates and the persons responsible for compliance and internal audits.
9. Provide copies of legal name or legal status (examples are driver's license, marriage certificate, passport, divorce decree).
10. Complete an Attestation form MU2 for each individual listed with control of the company.
11. Obtain a $75,000 surety bond. A separate $75,000 surety bond is required for each DBA or trade name used. Mail original bonds to the Division.
12. Pay applicable fees for individual FBI Criminal Background Checks and credit reports for any direct or indirect owners, executive officer, qualifying individual.
13. Provide a copy of a current business licensed issued by the State of Alaska.
How Much Will This Bond Cost?
The premium amount that you pay for an Alaska Mortgage Broker Bond is dependent on credit and personal and business financial statements.
Did You Know?
Alaska mortgage broker and mortgage lender licenses must be renewed annually by December 31. More Information here.
Related Links:
NMLS Registration Portal
Alaska Mortgage Broker, Lenders & Originators Links
Alaska Division of Corporations, Business and Professional Licensing
Alaska Mortgage Broker/Lender Affidavit
Annual Report of Alaska Mortgage Broker/Lender
Alaska State Legislature Mortgage Licensing Statutes
Alaska State Legislature Mortgage Licensing Requirements
How Do I Get a Surety Bond?
Contact our Surety Bond Specialists, who are ready to assist you with your bonding needs.
Phone: 1‑844‑432‑6637
Email: info@suretygroup.com
Fax: 404-351-3237
Hours: 8:00-5:00 CST, Monday through Friday