Alaska Money Transmission Surety Bond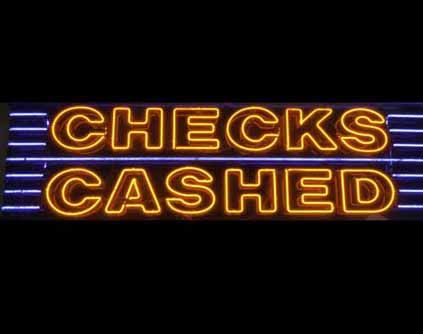 The state of Alaska Department of Commerce, Community & Economic Development, Division of Banking & Securities (DCCED-DBS) regulates and administers the Money Transmission and Currency Exchange program and has oversight of the licensing, as well as handling of consumer complaints and auditing. The Alaska Uniform Money Services Act (AS 06.55) and accompanying regulation (3AAC13) requires any person that is in the business of money business services to first obtain a license.
Surety Bond and License Requirements:
Complete the application and affidavit form for money transmitter including currency exchange, money transmitter only or currency exchange only and payment of the application and license fees found on the National Mortgage Licensing System (NMLS) website. If any questions are answered yes on the disclosure statements, provide an explanation for each.
Provide business formation documents if other than a sole proprietor and a certificate of good standing (that is dated not more than 60 days prior to the application filing date).
A minimum $25,000 surety bond is required and a $5,000 surety bond for each additional branch location, up to a maximum of $150,000 surety bond.
Obtain a state of Alaska business license and if not a sole proprietorship, register the business with the Alaska Division of Corporations, Business, and Professional Licensing.
Provide a business plan, organizational chart and management chart.
Provide your money services business registration number on the FinCEN Registration Line.
Provide licensing details for and licenses held, in process, denied or revoked, litigation history for the past 10 years (if any), branch locations and the assigned delegates, list any foreign agents receiving payments in another country, bankruptcy or receivership information (if any), and a copy of the BSA/AML policy, and complete an MU2 form for each individual listed on #17 and #18 of the application.
Provide audited financial statements that include a balance sheet, income statement, and profit and loss statement for the previous two years, if available and a current financial statement for the most recent quarter. Start-up businesses must show supporting documentation for the source of where the funding for the business will come from and how it will be obtained.
How Much Will an Alaska Money Transmitter Bond Cost?
The premium that you pay for an Alaska Money Transmission Surety Bond is dependent on credit and the bond amount required. For bond amounts over $50,000, personal and business financial statements will be required for the underwriting process.
Did You Know?
A money services business must register within 180 days of the start of operations with the U.S. Department of Treasury and obtain a registration number.
Related Links:
Application for a Money Transmitter License
Alaska Money Business Services Forms
FinCEN Registration Rules
More Surety Bond Questions?
Check out our FAQ page or What's a Surety Bond? page. Should you need or choose to buy a surety bond, call us first. SuretyGroup.com has been underwriting surety bonds throughout the U.S. for more than 35 years. When you work with us, you enjoy the unique benefit of dealing with a team of highly experienced surety agents with in-house underwriting authority. This allows you to receive competitive, low rates, quick approvals, and immediate bond delivery. In most cases, your bond will be delivered within 24 hours after you apply for it.



For a downloadable application