Alaska Surety Bond for Hearing Aid Dealers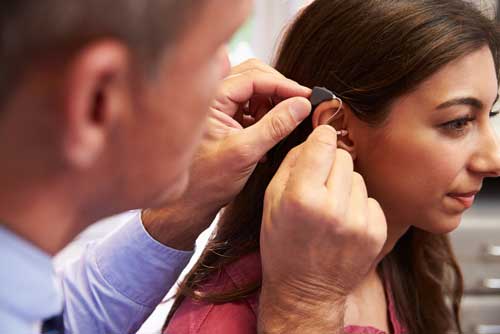 Alaska's Department of Commerce, Community, and Economic Development regulates the laws and makes final licensing decisions for hearing aid dealers in the state. The Department also takes disciplinary action against those who violate the state's licensing laws.
Hearing aid dealers in Alaska must be licensed, and a part of licensing involved obtaining a surety bond or other form of security.
License and Surety Bond Requirements
Hearing aid dealer licenses are issued for a 2-year term. All licenses expire on Sept. 30 of even-numbered years, regardless of the date of issue, except for licenses that have been issued within 90 days of the expiration date.
A license application includes:
Completed Application
Fees: $250 nonrefundable application fee, $225 hearing aid dealer license fee
License Verification form for each state or territory where the applicant is or was licensed
Business License application
Complete Authorization for Release of Records form
Surety bond: $5,000 sole proprietor with no employees, and $10,000 partnership, corporation, or proprietor with employees
A surety bond guarantees that the dealer pays all taxes and contributions due to the state and political subdivisions of the state. The bond must be maintained during the licensing period plus three years after the license ceases.
What Does This Bond Cost?
The premium you pay for an Alaska Hearing Aid Dealer Surety Bond start at $100 with good credit. Contact our Surety Bond Specialists to get started.
Did You Know?
In lieu of a bond, hearing aid dealers may submit a cash deposit, a certificate of deposit, or other negotiable security that is acceptable to the Department.
Related Links:
Alaska Statutes and Regulations for Hearing Aid Dealers
More Surety Bond Questions?
Check out our FAQ page or What's a Surety Bond? page. Should you need or choose to buy a surety bond, buy from us. SuretyGroup.com has been underwriting surety bonds throughout the U.S. for more than 35 years. When you work with us, you enjoy the unique benefit of dealing with a team of highly experienced surety agents with in-house underwriting authority. This allows you to receive competitive, low rates, quick approvals, and immediate bond delivery. In most cases, your bond will be delivered within 24 hours after you apply for it.



For a downloadable application