Alaska Alcoholic Beverages Tax Surety Bond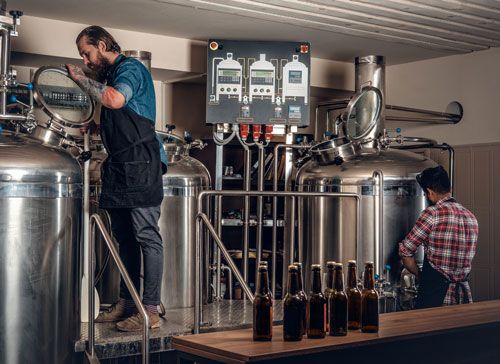 The Alaska Alcohol & Marijuana Control Office (AMCO) issues licenses and permits for those in the state's alcohol industry. Brewers, distillers, bottlers, jobbers, wholesalers, and manufacturers of alcoholic beverages must apply with AMCO in order to do business in the state. Applicants must provide a surety bond as a part of licensing.
License and Surety Bond Requirements
License applications must be submitted to AMCO and approved by the Alcoholic Beverage Control Board, local government, and other state agencies. Applicants for an alcoholic beverage license must include:
License application
Premises design
Public Notice Posting Affidavit
Publisher's Affidavit
Background check documents
Form AB-09 – Statement of Financial Interest
Proof of right, title, or interest in the premises
Entity Documents
New application filing fee - $500 for each license
License fee
Additional license-type-specific items
Surety Bond for $25,000
A surety bond guarantees that the license holder will pay all alcoholic beverages and/or taxes, penalties, and interest due to the State of Alaska.
A license can be revoked if an applicant fails to obtain or keep a surety bond. Those who remain in compliance for three consecutive calendar years and have paid all monthly taxes are not required to maintain a bond.
What Does This Bond Cost?
The premium you pay for a $25,000 Alaska Alcoholic Beverage Surety Bond starts at $250 with good credit. Contact our Surety Bond Specialists to get bonded quickly.
Did You Know?
The process to obtain an Alaska Alcoholic Beverage license can take three to six months.
Related Links:
Alcohol & Marijuana Control Office website
Instructions for submitting a new or transfer liquor license application in Alaska
Alaska Cigarette Stamp Surety Bond
More Surety Bond Questions?
Check out our FAQ page or What's a Surety Bond? page. Should you need or choose to buy a surety bond, call us first. SuretyGroup.com has been underwriting surety bonds throughout the U.S. for more than 35 years. When you work with us, you enjoy the unique benefit of dealing with a team of highly experienced surety agents with in-house underwriting authority. This allows you to receive competitive, low rates, quick approvals, and immediate bond delivery. In most cases, your bond will be delivered within 24 hours after you apply for it.



For a downloadable application