Does an Alabama Seller of Checks Need a SuretyBond for Licensure?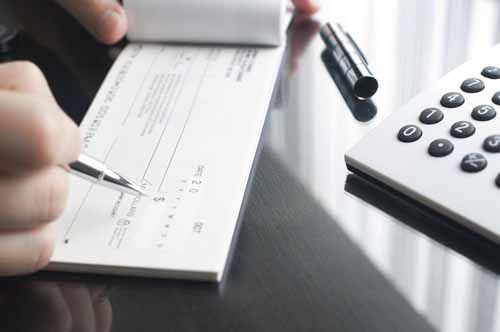 The Alabama Securities Commission is responsible for the oversight, licensing, consumer protection, auditing and enforcement of the Sale of Checks Act which includes Sale of Checks service provider and Money Transmitters.
The Code of Alabama 1975, 8-7-3 through 9 ensures that any person that provides services for a fee and are in the business to issue, sell or dispense of checks or receive money for the purpose of paying bills, invoices or other accounts, and transmission of funds must first obtain a license.
The Seller of Checks license requirements are as follows:

1. Completion of the License Application and payment of applicable fees.
2. All documents must contain original signatures.
3. A complete list of all Alabama clients and the time periods of services rendered.
4. Applicants must submit certified financial statements that provide proof of a minimum net worth of $5,000 (financial statements must not be older than 12 months and include auditors opinions).
5. A surety bond in the amount of $10,000 is required for licensure for the principal office plus $5,000 for each additional location, office or agency. Maximum surety bond amount cannot exceed $50,000. In lieu of a bond the applicant may deposit with the state, another form of financial security equal to or greater than the amount otherwise required.
6. Licenses and surety bonds renew April 1 of each calendar year and payment of the renewal fee.
How Much Will This Bond Cost?
The premium that you pay for an Alabama Sale of Checks or Money Transmitter Surety Bond is dependent credit and the bond amount required.
Did You Know?
Each location business location the applicant owns for the purpose of selling checks requires a separate bond.
Related Links:
Alabama Sale of Checks Filing Instructions
Alabama Sale of Checks Act
SuretyGroup.com
Phone: 1‑844‑432‑6637
Email: info@suretygroup.com
Fax: 404-351-3237
Hours: 8:00-5:00 CST, Monday through Friday