Alabama Preneed Funeral Merchandise & Services Contracts Surety Bonds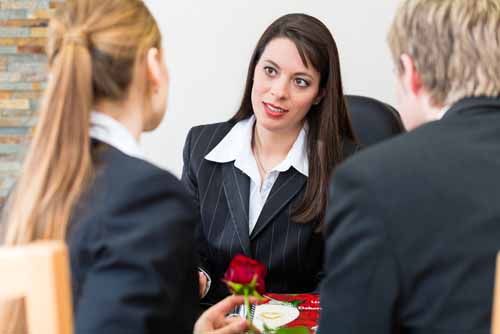 Preneed funeral merchandise and service contract businesses must comply with state regulations.The State of Alabama Department of Insurance is responsible for compliance, regulation and enforcement of statutes related to the business of insurance which also includes insuring trusts for preneed funeral merchandise and services contracts. Details can be found in the Alabama Title 27-17A-22(a)(1), Code of Alabama and Chapter 482-3-002 thru 005, 482-1-72, 482-1-78, 482-1-118, and 482-1-131 of the Department of Insurance Preneed Regulations –Preneed Funeral and Cemetery Act.
Surety Bond and Registration Requirements:
Completion of the application for Preneed Certificate of Authority or Preneed Branch Registration and payment of the application fee.
Provide one or more of the following (in the amount determined to sufficiently cover any outstanding liability at the time that each contract is executed. The amount can be increased or decreased to coincide with the liability for the previous calendar quarter and the projected liability for the next calendar. quarter):
a. A surety bond or other financial guarantee is required. The surety bond amount is determined by the Department of Insurance:
b. An original Letter of Credit; or
c. An original Trust document signed and executed by the preneed entity and a financial institution
An application for a Preneed Branch Registration (if any).
Financial statement for the last fiscal year (branch registration). New businesses can submit a Pro Forma financial statement instead of a financial statement.
Each person selling preneed funeral merchandise and services must be registered as a preneed sales agent. Preneed sales agents must also provide proof of citizenship.
Provide an example copy of the preneed contract to be used by the business.
Provide Citizenship Documentation for individuals or partnerships.
Provide an Endowment Care Cemetery executed trust document (if applicable).
How Much Will an Alabama Preneed Funeral Contract Bond Cost?
The premium that you will pay for the Alabama Preneed Funeral Merchandise and Services Contracts Surety Bond varies in cost, depending on owner's credit, business financial statements (if any), and the bond amount required.
Did You Know?
Alabama has a website listing of all preneed providers who hold a current certificate of authority.
Related Links:
Alabama Preneed Funeral and Cemetery Merchandise and Services Purchasing Guide for Consumers
Alabama Department of Insurance Preneed Regulation Administrative Code
More Surety Bond Questions?
Check out our FAQ page or What's a Surety Bond? page. Should you need or choose to buy a surety bond, buy from us. SuretyGroup.com has been underwriting surety bonds throughout the U.S. for more than 35 years. When you work with us, you enjoy the unique benefit of dealing with a team of highly experienced surety agents with in-house underwriting authority. This allows you to receive competitive, low rates, quick approvals, and immediate bond delivery. In most cases, your bond will be delivered within 24 hours after you apply for it.



For a downloadable application