Alabama Mortgage Broker Surety Bond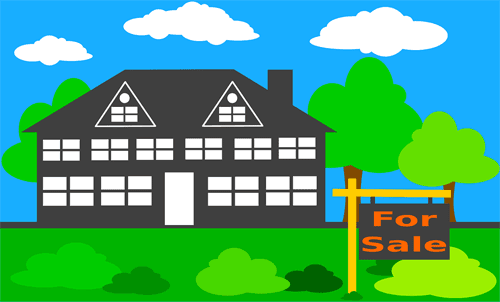 Alabama Mortgage Brokers are required to obtain a surety bond for licensure in the state. The Alabama State Banking Department administers through the National Mortgage Licensing System, the licensing of Mortgage Brokers. The Alabama Mortgage Brokers Licensing Act and the Alabama Secure and Fair Enforcement for Mortgage Licensing Act of 2009 (SAFE ACT) defines the requirements for the Alabama mortgage broker license.
Surety Bond and License Requirements:
Completion of the required licensing documents through the NMLS - National Mortgage Licensing System and pay the applicable fee.
If a partnership, corporation or limited liability company, provide a certified copy of a corporate charter, articles of incorporation, articles of organization and operating agreement or partnership, whichever is applicable.
Provide resumes for the previous five years for all owners, principals and executive officers.
A minimum $25,000 surety bond is required for licensure. The minimum surety bond amount is for a total amount of originated or funded mortgage loans of not more than $25,000,000 during the prior calendar year. A $50,000 surety bond is required if the total amount of originated or funded mortgage loans exceed $25,000,001 during the prior calendar year but are not more than $100,000,000. Total loan amounts over $100,000,000 will require a $75,000 surety bond. Surety bonds must be renewed annually.
Businesses that are formed outside of Alabama, submit a Certificate of Existence issued by the Alabama Secretary of State.
If applicant answers "Yes" to any of the Disclosure Questions, provide complete details and any applicable documents.
Provide copies of driver licenses of all owners.
For each person with 10% or more ownership and the executive officer (if applicable), complete the Authorization for Background Check and Release.
Submit a credit report authorization for each control person and the executive officer.
Licenses must be renewed each year by December 31 through the NMLS.
How Much Will This Bond Cost?
The premium that you pay for an Alabama Mortgage Broker Surety Bond is based on credit and the bond amount required. Premiums start at .75% with good credit. If the bond amount is over $50,000, personal and/or business financial statements will be required. Contact our Surety Bond Specialists for a free quote based on your specific situation.
Did You Know?
An Alabama mortgage banker must have a business address that is neither a residence nor is zoned residential.
Related Links:
Download: State of Alabama Zoning Attestation
NMLS Application Portal
State of Alabama: New Applicant Compliance
Criminal History Information Release Form
NMLS - Alabama Mortgage Broker License Instructions
Alabama Mortgage Licensing Act
Alabama Mortgage Broker Licensing Act
Read our blog,
"Alabama Mortgage Broker License and Surety Bond Requirement"
More Surety Bond Questions?
Check out our FAQ page or What's a Surety Bond? page. Should you need or choose to buy a surety bond, call us first. SuretyGroup.com has been underwriting surety bonds throughout the U.S. for more than 35 years. When you work with us, you enjoy the unique benefit of dealing with a team of highly experienced surety agents with in-house underwriting authority. This allows you to receive competitive, low rates, quick approvals, and immediate bond delivery. In most cases, your bond will be delivered within 24 hours after you apply for it.



For a downloadable application