Alabama Grain Dealer Surety Bond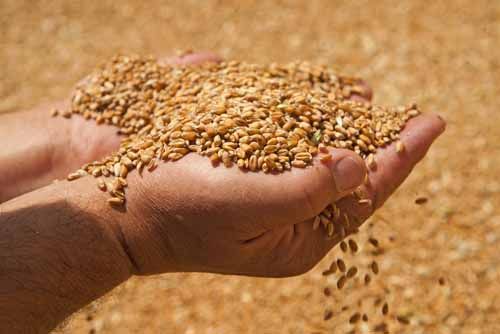 The State of Alabama Department of Agriculture and Industries, Gin and Warehouses Section, is responsible for issuing permits for public warehouses, cotton merchants and cotton gins, as well as inspections of gins and auditing of public warehouses and licensing of Grain Dealers. Title 2 Chapter 31 of the Alabama Code defines the regulations for grain dealers. Grain dealers must stay in compliance of state grain dealer laws and obtain a surety bond In the event the grain dealer fails to pay the producer for the product sold. In the event of non-payment, the producer may file a claim against the bond.
Grain Dealer License Requirements:
Completion of the application for grain dealer license and payment of the license fee.
Provide a copy of the Certificate of Insurance that covers the grain of all depositors.
The application requires the applicant's signature to be notarized and must include the type of grain to be purchased and bushel storage capacity. Each storage facility utilized in different towns must have a separate license.
Grain Dealer Surety Bond Requirements:
Obtain a surety bond based on ten percent of the aggregate dollar amount paid by the dealer to producers for grain purchased within the previous 12-month license period. The minimum bond amount is $25,000 and the maximum is $100,000 for each storage location that is in different towns. Bond requirements are waived if the applicant can provide proof of licensure through the US Department of Agriculture Warehouse Act. First-year applicants must meet the minimum bond requirements of $25,000.
How Much Will This Bond Cost?
The premium that you pay for an Alabama Grain Dealer Bond is dependent on personal credit and the bond amount needed. Personal and/or business financial statements will be required for bond amounts over $50,000. Rates start as low as $250 based on good credit.
Did You Know?
Alabama grain dealer permits must be renewed every year by October 1.
Related Links:
Alabama Gins & Warehouses
US Warehouse Act
Alabama Grain Warehouseman Surety Bond Information
More Surety Bond Questions?
Check out our FAQ page or What's a Surety Bond? page. Should you need or choose to buy a surety bond, buy from us. SuretyGroup.com has been underwriting surety bonds throughout the U.S. for more than 35 years. When you work with us, you enjoy the unique benefit of dealing with a team of highly experienced surety agents with in-house underwriting authority. This allows you to receive competitive, low rates, quick approvals, and immediate bond delivery. In most cases, your bond will be delivered within 24 hours after you apply for it.



For a downloadable application