Alabama Debt Management Program Surety Bond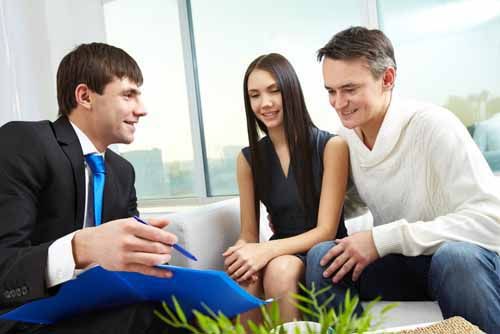 Debt Management and Money Transmitter programs are required to be licensed in Alabama. A part of the licensing process includes obtaining a security, such as an Alabama Debt Management Program Surety Bond.
The State of Alabama Securities Commission administers the debt management and money transmitter programs and has oversight of the licensing, as well as handling of consumer complaints and auditing. According to the Code of Alabama 1975, § 8-7-3, requires any person, that provides services for a fee or other consideration and is in the business of selling, issuing or otherwise dispensing of checks or receives money for the purpose of paying the customer's bills, invoices, or account to first obtain a license.
Surety Bond and License Requirements:
Payment of the license fee and completion of the Application for License Pursuant to The Sale of Checks Act (Form SA).
Provide a list of all offices, agencies, or locations in Alabama in which the applicant intends to do business.
Maintain a bank account that has a minimum amount equal to all outstanding liabilities.
Submit a complete list of Alabama activities (a list of all clients and time periods of operation)
Submit audited financial statements to the commission that shows a net worth greater than $5,000 (not more than 12 months old)
A $10,000 surety bond for the principal office and $5,000 for each additional location up to a maximum of $50,000. Instead of a bond, a deposit may be made to the state in the amount equal or greater to the amount of the required bond.
Annual license and bond renews April 1 of each year.
Submit a copy of the most recent IRS form 990 (if operated as a not-for-profit) or a recent tax return if for profit.
Include a complete list of all owners, officers, employees, agents, and others that are paid for services.
Include sample copies of contracts for service providers and participant enrollment, other agreements and disclosures, copies of complaint files, advertising materials. Contracts should include language that prohibits the comingling of funds, escrow provisions, conflict of interest policies, payment of provisions for debtors, explanation of fees, etc.
How Much Does an Alabama Debt Management Program Bond Cost?
The premium you pay for an Alabama Debt Management Program Surety Bond is dependent on credit and the bond amount required. Rates start as low as $100 with good credit.
Did You Know?
License fees for Debt Management Programs are $250 for the principal office and $5 for each additional location.
Related Links:
Alabama Securities Commission: Debt Management Program Filing Instructions
Alabama Administrative Code Chapter 830-X-7 Sale of Checks Act
Alabama Code 1975 §§ 8-7-1 to 8-7-15
More Surety Bond Questions?
Check out our FAQ page or What's a Surety Bond? page. Should you need or choose to buy a surety bond, buy from us. SuretyGroup.com has been underwriting surety bonds throughout the U.S. for more than 35 years. When you work with us, you enjoy the unique benefit of dealing with a team of highly experienced surety agents with in-house underwriting authority. This allows you to receive competitive, low rates, quick approvals, and immediate bond delivery. In most cases, your bond will be delivered within 24 hours after you apply for it.



For a downloadable application