What Type of Contract Bonds May Be Required for Virginia?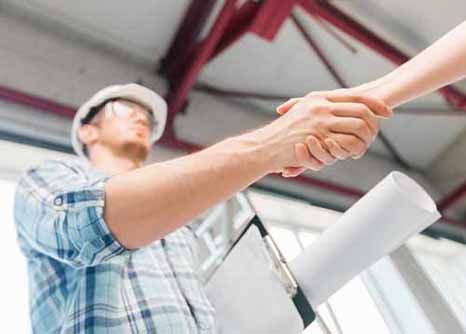 Contracts are the result of a solicitation process where companies and individuals can bid on services, construction projects or goods. The process could include a bid bond, completion of a vendor registry, and other specific criteria. Below are a few links that provide more details to contract processes.
Contract Bonds are often required by counties, the federal government, local municipalities, private or state universities or private entities. The process generally begins with a bidding or bid letting process and if awarded the contract, a contract bond or payment and/or performance bond may be a requirement.
Contract Surety Bond Types:
There are several contract categories:
Bid Bond also known as a Proposal Guarantee Bond- Ensures that the surety prequalifies the contractor bidding on the project. The bond confirms that if the contractor is the low bidder, the surety will issue the performance and payment bonds.
Supply Bond- Guarantees that the company will supply the goods with a specific amount of time as noted in the contract.
Maintenance Bond- Guarantees materials workmanship of a certain period of time after a contract project is completed.
Performance Bond- Guarantees the contractor will perform the duties in the contract, which could include finishing the project on time, staying within budget and other terms within the contract.
Payment Bond- Guarantees payment to subcontractors, suppliers and laborers (such as for a VDOT contract).
Did You Know?
The Small Business Administration offers a Bond Guarantee Program to help small contractors bid on projects
Related Links:
Small Business Association Bond Guarantee Program
Virginia eProcurement Portal
Virginia Department of Transportation - Upcoming Professional Services Contract Opportunities
University of Virginia - Bids and Contracts
How Much Will This Bond Cost?
SuretyGroup.com can often write Bid Bonds at no cost to you. Contact our Surety Bond Specialists to see if you qualify.
The premium that you pay for a Virginia Contract Bond will vary and be dependent on business and personal financials, scope of work, the amount of the project and other conditions.
More Surety Bond Questions?
Check out our FAQ page or What's a Surety Bond? page. Should you need or choose to buy a surety bond, call us first. SuretyGroup.com has been underwriting surety bonds throughout the U.S. for more than 35 years. When you work with us, you enjoy the unique benefit of dealing with a team of highly experienced surety agents with in-house underwriting authority. This allows you to receive competitive, low rates, quick approvals, and immediate bond delivery. In most cases, your bond will be delivered within 24 hours after you apply for it.



For a downloadable application