How Do I Get a Contract Bond in North Dakota?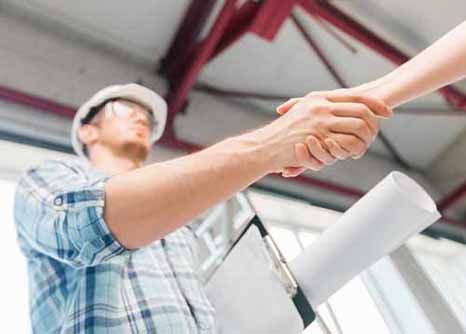 Contracts are generally done through a solicitation procedure where companies and individuals can bid on construction projects, services or goods. The process could include completion of a bid bond form, application to a vendor system, and other requirements. Below are links that provide more details to contract processes.
Contract Bonds are often required by a federal government agency, local municipalities, counties, universities or private entities. The process generally begins with a bidding process and if a contractor is awarded the contract, a contract bond or payment and/or performance bond (such as for an NDDot contract) may be required.
The following are types of bonds associated with a contract:
Supply Bond: A Guarantee that the company will supply the goods with a specific timeline as outlined in the contract.
Bid Bond: Ensures that the surety pre-qualifies the contractor bidding on the project. The bond confirms that if the contractor is the low bidder, the surety will issue the performance and payment bonds.
Performance Bond: guarantees the contractor will perform the duties in the contract, including finishing the project on time, staying within budget and other terms within the contract.
Proposal Guarantee Bond: Another term for Bid Bond and includes the same requirements
Payment Bond: A guarantee that subcontractors, suppliers and laborers are paid.
Maintenance Bond: A guarantees of material workmanship for a certain period of time after a project is completed.
Did You Know?
The Small Business Administration has a Bond Guarantee Program to assist small business contractors bid on projects.
Related Links:
Small Business Association Bond Guarantee Program
North Dakota - Bidding Opportunities
North Dakota - Department of Transportation - Contractor Information
How Much Will This Bond Cost?
The premium that you pay for a North Dakota contract bond will vary and is dependent on business and personal financial statements, scope of work, the amount of the project, experience, and other conditions.
How Do I Get a Surety Bond?
Contact our Surety Bond Specialists today at:
Phone: 1‑844‑432‑6637
Email: info@suretygroup.com
Fax: 404-351-3237
Hours: 8:00-5:00 CST, Monday through Friday