When Do You Need a Lost Title or Certificate of Title Surety Bond?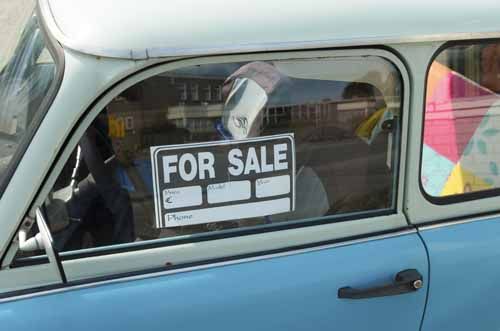 Why Would You Need a Lost Title Bond?
A Lost Title or Certificate of Title Surety Bond refers to the title of a vehicle such as a car, recreational vehicle, motorcycle, boat, trailer or even a mobile home that the owner has lost or never had one to begin with. In such cases, the state in which you are registering the vehicle in may require you to complete a registration application and to obtain a surety bond.
What if You Don't Have Proof of Ownership?
If one of the following circumstances exists, you may not have proof of ownership and thus might not be able to register your vehicle:
Your title is lost or stolen and needs to be replaced
A natural disaster ruined your title, called a defective title
Your vehicle is too old to have a title
You purchased a vehicle that did not have a title
The vehicle was abandoned
Your vehicle is custom-made
In these cases, many states require a surety bond as a guarantee that you are the rightful owner of the vehicle. This type of bond guarantees that if someone else has proof that they are the owner of the vehicle they can file a claim on the bond and may be entitled to reimbursement. If this occurs, you will be responsible for paying back the claimed amount.
The first step is to determine if your state actually requires a Lost Title or Certificate of Title Surety Bond to replacement the title. Since each state has different requirements it is best to start with your state's Department of Motor Vehicles.
Our Fast and Easy Bond Process
If your state does in fact require a Lost Title or Certificate of Title Bond, SuretyGroup.com can help. We are familiar with state requirements, state forms and varying bond amounts. Again, each state is different as to what the requirements for the bond amount will be which is usually based on what THEY value your vechicle at (not what you think the value is). The value of the bond amount requirement may be 1.5 times or more of the actual value the state places on the vehicle. For instance if the value of your vehicle is $3,000 and your state has a bond requirement of 1.5 times the vehicle value the bond amount will be $4,500. You will not be able to use an online or any other vehicle value source to put a value on your vehicle and if you do so the state may require you to complete the paperwork over again.
If you'd like to get a price quote before applying, you can fill out our Quick Quote tool to receive a free, no obligation quote from one of our surety bond specialists. Or if you're ready to apply, click the red button below to fill out on our easy online application to get the bond process started. In many cases, if you apply today, you can be approved today and receive your bond immediately.
*Helpful Hint: To speed up the bonding process, state bond forms require this information, so have this handy when you call or fill out the application:
Your vehicle's year, make and model
The vehicle's vehicle identification number otherwise known as a VIN number
Any documents you may have for your vehicle such as a sales receipt or purchase agreement.

Additionally some states will require you to take or have your vehicle inspected by a certified vin inspector or law enforcement official to review your documents and verify the VIN number affixed to the vehicle. The VIN cannot be tampered with and must match your paperwork and can not be a stolen vehicle or have a bank lien on the title.
How Much Will This Bond Cost?
The premium that you pay for a Lost Title or Certificate of Title Bond varies and is dependent on the bond amount required by the state. Bond amounts under $10,000 do not require a credit check.
Have Questions?
Our Surety Bond Specialists are ready to assist you with your bonding needs.
Phone: 1‑844‑432‑6637
Email: info@suretygroup.com
Fax: 404-351-3237
Hours: 8:00-5:00 CST, Monday through Friday
For more information, read our Blog on Lost Title Bonds.