How Do I Get a Georgia Certificate of Title or Lost Title Bond?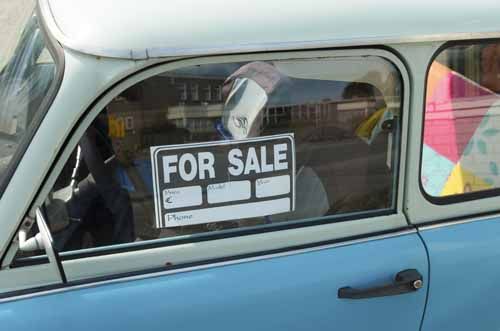 A Lost Title or Certificate of Title Bond is required by the state of Georgia when proof of ownership of a vehicle is not available. This may be the case if you have a vehicle that you now own but do not have proof of ownership documents for. This vehicle can't be an abandoned vehicle nor any vehicle from 1985 or older, or a vehicle that is not required to be titled. Vehicles that qualify for a duplicate title include vehicles newer than 1986, motor vehicles (such as a car or truck), travel trailers, car/tow dollies weighing 2,001 lbs or more, motorcycles, campers, 1963 and newer mobile homes or manufactured homes.
The Georgia Department of Revenue oversees the titling and enforcement of vehicles. If it is determined that a bond is needed, your County Tag Office will need the following completed:
A completed and signed MV-1 Title/Tag Application.
A completed and signed Form MV-46 Certificate of Title Bond. Contact SuretyGroup.com to get the bond you need. The bond amount is determined by your County Tag Office's valuation of your vehicle. This value may be different than what an online vehicle estimate might be (such as from Kelly Blue Book, Carfax or NADA). Regardless of the condition of your vehicle, the minimum surety bond amount required is $5,000. If the vehicle is worth more than $5,000, the bond will need to be in the amount equal to two times the average retail value of the vehicle. In other words, if your vehicle is worth $5,500, the bond amount will be $11,000.
Form MV-46A Certificate of Title Bond Affidavit will also need to be signed and must also be notarized. If the form is not notarized, the Department will not issue you a duplicate title.
You will need to have your vehicle inspected by a law enforcement official who will verify the vehicle identification number (VIN) and ensure that the VIN matches the vehicle that it is affixed to. Upon completion of the inspection, the officer will sign Form T-22B Certificate of Inspection.
Additionally, the vehicle VIN will be checked against the National Motor Vehicle Title Information System (NMVTIS) to verify that the vehicle is not a stolen vehicle, and check for any potential liens on the vehicle.
Also, provide any other documentation that you may have on your vehicle such as a bill of sale or lien release.
When all forms have been signed, bring those forms and any other documents you may have and your original bond to your County Tag Office and pay the title fee. Upon completion of form and fees, the duplicate title will be issued.
How Much Will This Bond Cost?
The premium that you pay for a Georgia Certificate of Title or Lost Title Bond is dependent on the value of your vehicle.
Have Questions?
Our Surety Bond Specialists are ready to assist you with your bonding needs.
Phone: 1‑844‑432‑6637
Email: info@suretygroup.com
Fax: 404-351-3237
Hours: 8:00-5:00 CST, Monday through Friday
For more information, read our Blog on Lost Title Bonds.