Georgia Money Transmitters Surety Bond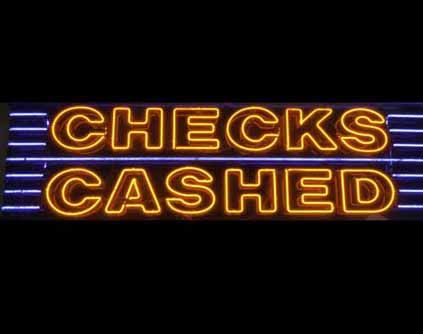 The Georgia Department of Banking and Finance requires a Sale of Payment Instruments or Money Transmitter license for companies transmitting money from or to a different business. Money transmitters must apply for a license through the Nationwide Licensing System (NMLS) and obtain the required minimum bond of $100,000.
Surety Bond and License Requirements:
Completion of the required licensing questions and upload documents through the National Mortgage Licensing System (NMLS) and pay the applicable license, processing and investigation fees.
Obtain a Certificate of Authority/Good Standing Certificate through the Georgia Secretary of State and upload into the NMLS system.
Obtain a minimum $100,000 surety bond. The surety bond amount requirement can increase based on the volume of money transmissions up to a maximum surety bond amount of $2,000,000.
Complete the NMLS Uniform Authorized Agent Reporting (UAAR) form that lists the authorized agents that will be conducting money transmission business on the applicant's behalf. This form will need to be updated on a quarterly basis.
Individuals with control of the company will need to authorize a credit check and a criminal background check. Any derogatory credit marks will need to be explained and provide proof of a satisfactory resolution or settlement agreement. Anyone with unsatisfied student loans or child support may be denied a license.
Complete the Signature and Oath of Applicants and submit with original signatures.
Complete the Verification of Lawful Presence Within the United States for each owner, officer, or qualified individual and provide a photo ID for each.
If any of the disclosure statements were answered "Yes," provide a written explanation or supporting documents for each.
Provide evidence of either the registration with the Money Services Business (MSB); or a legal opinion from the Financial Crimes Enforcement Network; or legal counsel documenting the reason why registration was not applicable. Also include a copy of the applicant's BSA/AML with the risk assessment.
Provide sample copies of documents the business will use for operation.
Upload a Management Chart showing the applicants officers, managers, etc. for each business location.
Upload an Organizational Chart that includes if the applicant is owned by another entity or individual or has subsidiaries or other affiliated entities.
Establish a bank account for company operations.
Submit a business plan that outlines products offered, marketing plans, target markets, operating structure and detailed explanation for the typical flow of funds.
Submit financial statements dated within 90 days of the businesses fiscal year end. The financial statements need to include a Balance Sheet, Income Statement, and a Statement of Cash Flows and any relevant notes. If the business is a new start-up company, an initial Statement of Condition is required.
How Much Will This Bond Cost?
The premium that you pay for a Georgia Money Transmitter Surety Bond is based on credit and personal and/or business financial statements.
More Surety Bond Questions?
Check out our FAQ page or What's a Surety Bond? page. Should you need or choose to buy a surety bond, buy from us. SuretyGroup.com has been underwriting surety bonds throughout the U.S. for more than 35 years. When you work with us, you enjoy the unique benefit of dealing with a team of highly experienced surety agents with in-house underwriting authority. This allows you to receive competitive, low rates, quick approvals, and immediate bond delivery. In most cases, your bond will be delivered within 24 hours after you apply for it.



For a downloadable application